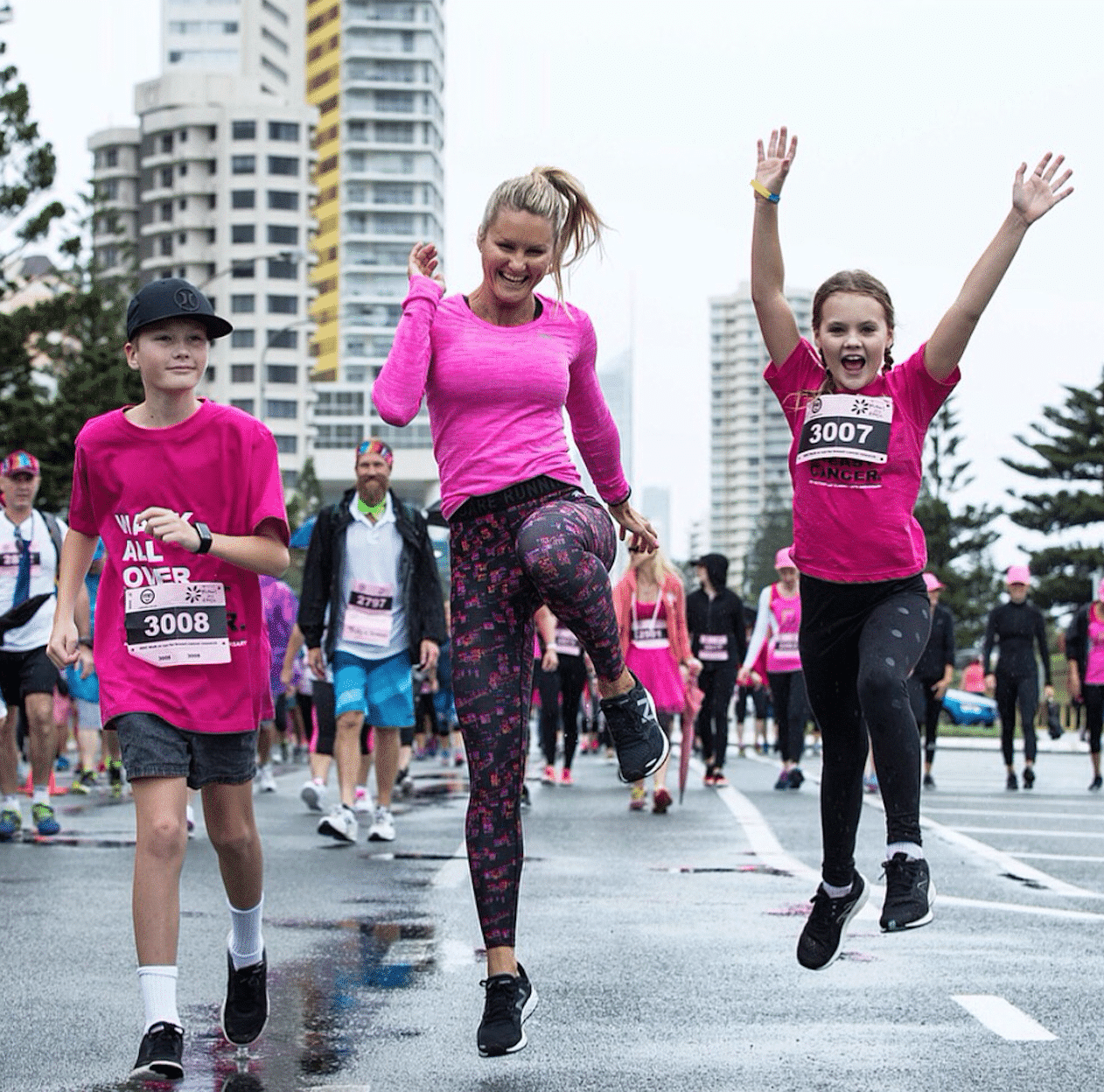 They say we will know someone in our life who will have cancer and see the true desperation of life and it's sadness. Being part of the MDC makes me feel so proud, makes me feel emotional, gives hope and makes me want to do more for the people I can.  For me personally I think  about my Aunty Suzanne and for her and for her fight. I want to do this for the suffering and for the heart breaking sadness I saw in my grandparents faces as they lost their daughter and the grief of my mum and her devoted loving sisters. It's for the loss of her grandchildren who did not get as many days as they had hoped, it is for the loss of her two sons; their mother; their rainbow of love.  It is for the loss of a great teacher, a wife and a friend to so many. Suzanne was a giver and positive light. She loved to help her community in the Nth Queensland town of Innisfail. She taught at the local school and loved dearly her family and extended family. She was one of those people who left a mark on you, a brightness that would linger after spending time with her after she left. Her smile was contagious with a laugh that I remember distinctly. The way she would say my cousins name and her delightful voice that never left my ears. Suzanne was a role model to me as I too am a teacher.
Suzanne would often share stories of teaching and we had such a deep connection and understanding of each others lives.  She shared her experiences that I have learnt from and she also shared ways in which to to take due care in life but especially in teaching.  But her greatest trait was how she knew how to 'smell the roses' in life never taking things to seriously. I vowed to do the same after watching her struggle. I vowed to ensure that I always took her positivity into my classroom and held her light with me everyday especially with kids.  I could only hope to have half the effect she had on others but will strive in life to ensure every Mama feels the ability and strength to show their kids the right way in life and the way my aunty Suzanne taught me.
I have always wanted to make a bigger difference and when an opportunity to be involved arose four years ago. I feel truly blessed and honoured and I can't wait for this year. I want you to get up and get moving with your Mum this Mother's Day in the fresh air with the thousands of active participants around Australia and make a difference to people who need your help.
The MDC is a family of dedicated volunteers giving up their time to help both men, women and families suffering through cancer. It is an emotional day making you feel every gratitude for your health.
I'm so excited to again be at the Broadbeach event on stage warming you up, I will have my two kids and my Mum all again jumping for joy as we give and listen to the enduring and phenomenal stories of others  it's your chance to make a difference.
Jump in and join in as it's only 12 more sleeps until this phenomenal feeling of excitement of the MDC @mdc_walk_run —- have you registered? This Mother's Day make it mean more – mean more than just breakfast in bed – go out and feel the emotion of this epic event.
Health and Happiness,
b.
x