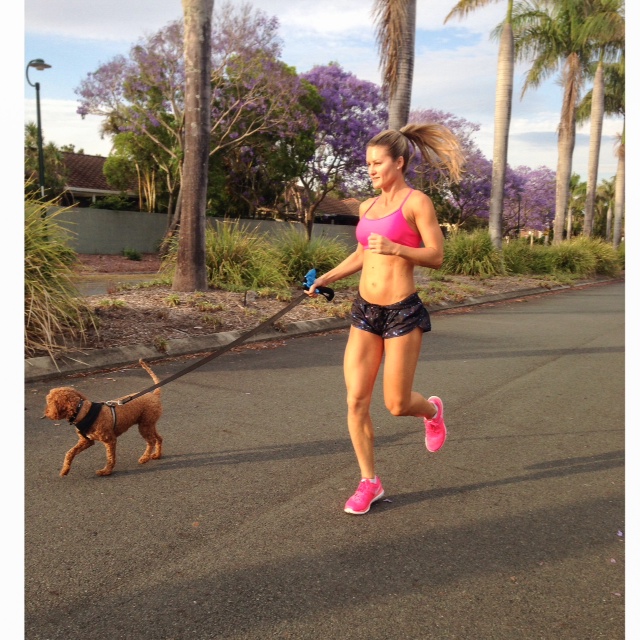 I only run ONCE a week and it has been totally beneficial to my body and its physical development.
As a avid runner over many years (school age running – sprint triathlons/ Olympic distance triathlons/ ironman triathlon – marathons) I have seen my body change in different ways however I believe the current way I maintain great body shape is through my complete b.live.wear program for total body health and outstanding body physique.
Running causes your body to stress in order to lose body fat this is however counteractive to maintaining good skin and body function.  I have found that exercise should be intense but not stressful as it helps you to gain good muscle and sense of freshness in your being.
HOW to run like b.  –
Only run once a week and walk every other day. 
When I run it is a quality set of efforts 
No longer then 30 minutes running
Always stretch post run with yoga postures
Drink plenty of water post run 
Sunday is the best day to run as you are forced to chill for the rest of the day.
enjoy.
b.
x