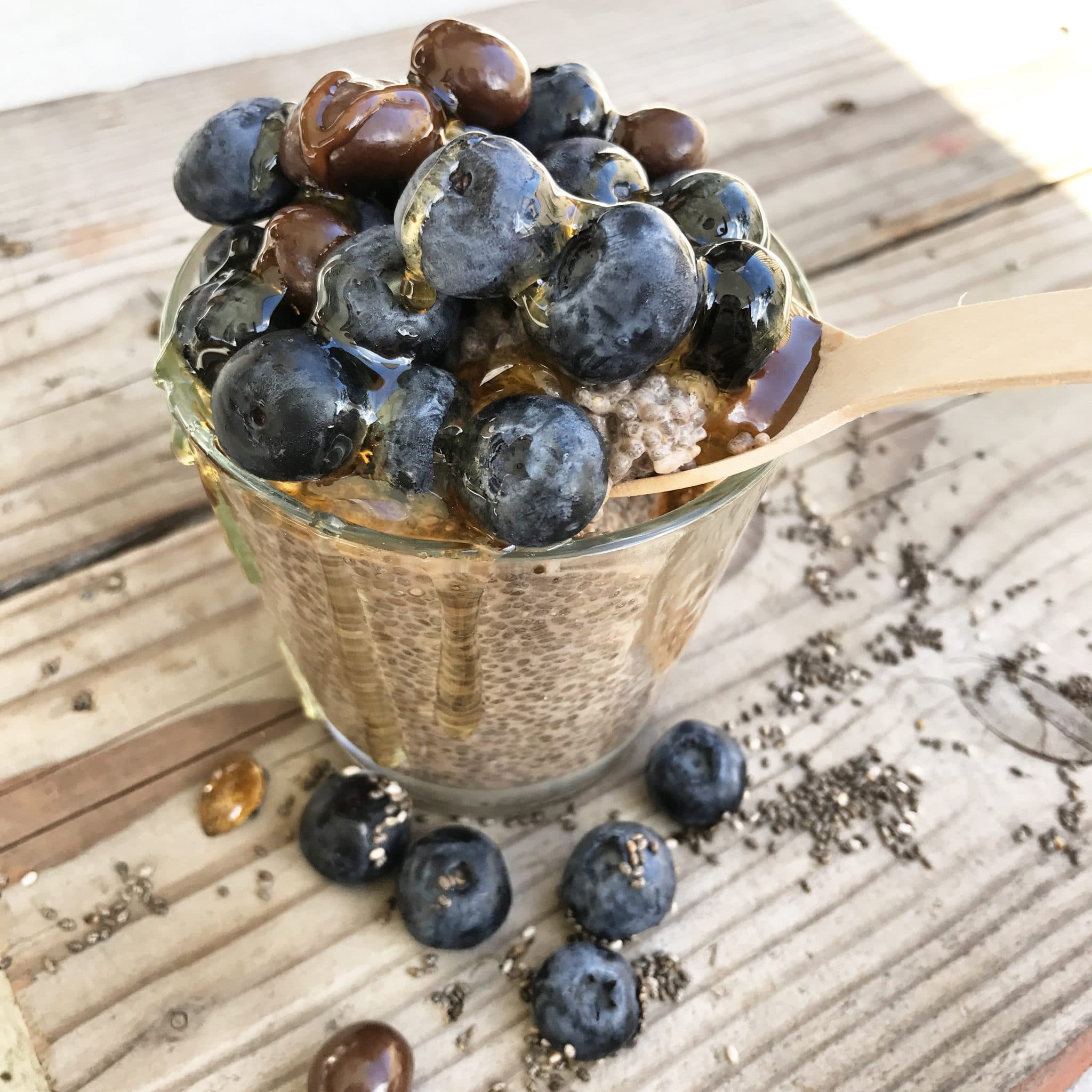 Looking for an alternative to ice-cream or dessert?  Try the latest in foodie loves.  The b. chocolate chia cups it will fast become the family favourite and it's super easy to recreate.
---
b. Chocolate Chia Cups
Ingredients
3 tablespoons of chia seeds
1 tablespoon of cacao powder
¼ cup coconut water OR use H2coco Chocolate Coconut water
1 tablespoon of yogurt (Coconut or Greek)
½ cup of blueberries
handful of MORLIFE chocolate coated blueberries
Rice Malt syrup for decoration or Honey
Method
Place in a jar or glass chia seeds with cacao and coconut water, yogurt and mix thoroughly. Until all combined.
Place in the fridge to set for ½ hour.
Add blueberries and chocolate blueberries and drizzle Rice syrup for decoration.
Enjoy.
b.
x