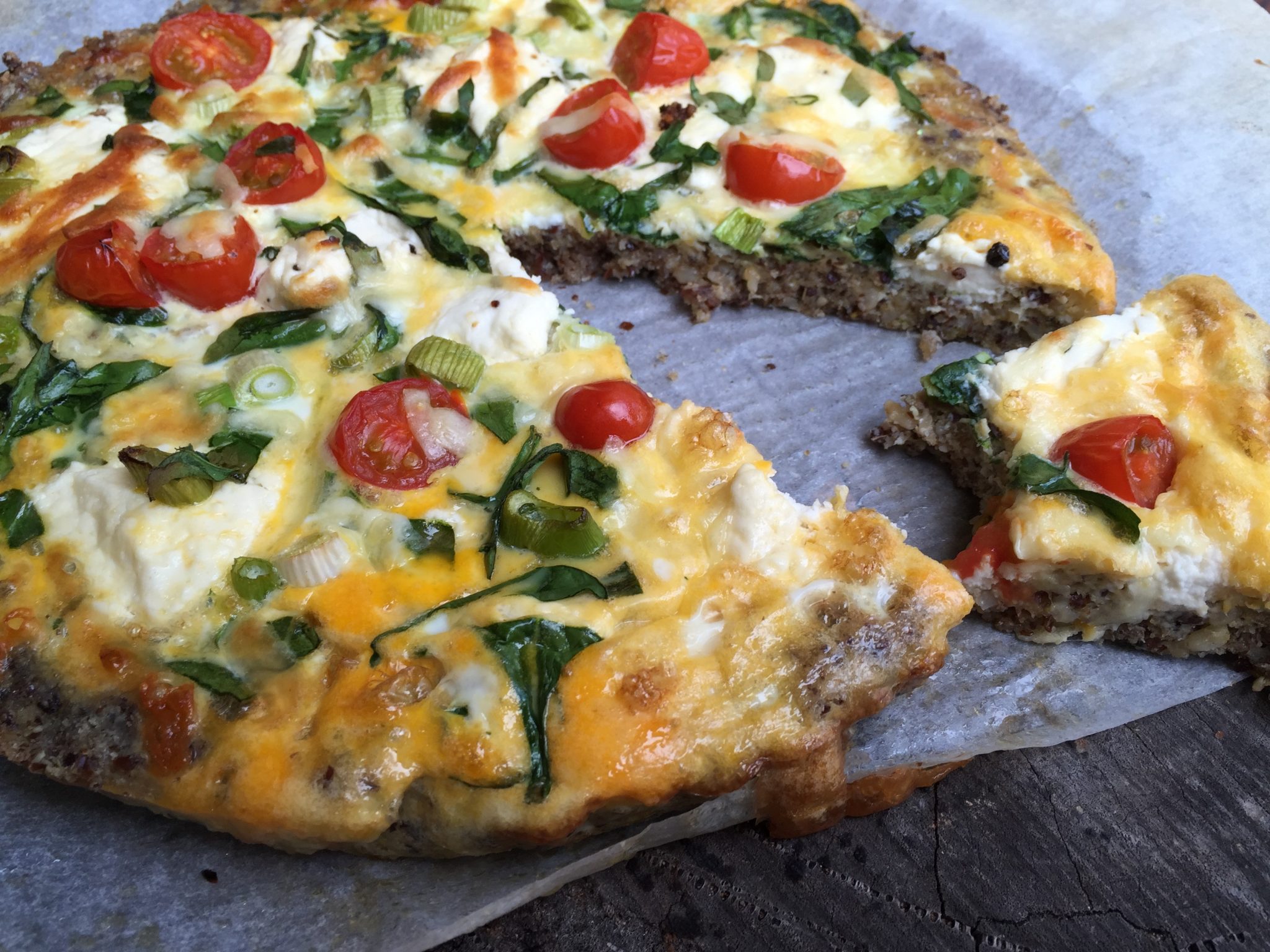 b. picnic pie✔️ this delicious baked breakfast or lunch pie is coming on our rainforest picnic today. It's so easy to prepare and to pack up …ready for warm deliciousness upon arrival.
---
b. picnic pie
 base
1 cup of LSA mix
1 cup of pre-cooked rice/chia
¼ sunflower seeds
1 egg
2 tablespoon of rice bran oil
salt and pepper
1. Mix together a press into grease paper lined pie dish or flan dish.
Filling
4 eggs
2 tablespoons milk
pieces of feta cheese
handful of cherry tomatoes
1 spring onion > cut into slices
handful of baby spinach > sliced
1. Mix together and pour over base
2. Bake the pie in oven on 200 degree Celsius for 20 minutes
3. Allow to cool > on the bench and set before cutting
4. Eat warm with salad or slice up for easy to manage pieces for kids.
enjoy
b.
x