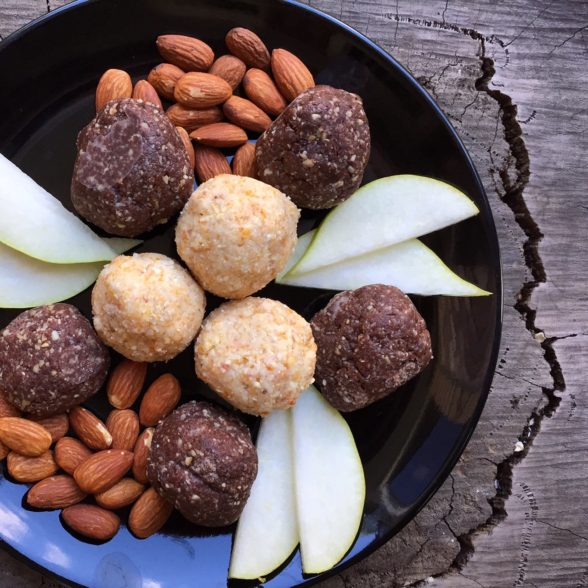 When you need some post work sugars and fast food, this combo 'hits the spot'!
They're clean and lean, but the best thing is they can stay on the bench, and the lil' crew and I can snack while doing our after school routines!
---
Ingredients
1 cup of raw cashews
1 cup of dried apricots
1 scoop of vanilla protein
1 tablespoon of coconut oil
½ cup of almond meal
½ cup of shredded coconut
Method
Place all ingredients a blender: cashews, apricots, almond meal and protein
Blend it all up until oils in cashews are released and mixture is fine
Add coconut oil and shredded coconut
Blend again until evenly combined
Roll into balls and place in the fridge (option to roll into coconut again)
---
If you enjoyed these little energy boosters, make sure you try some of my other protein recipes:
enjoy
b.
x