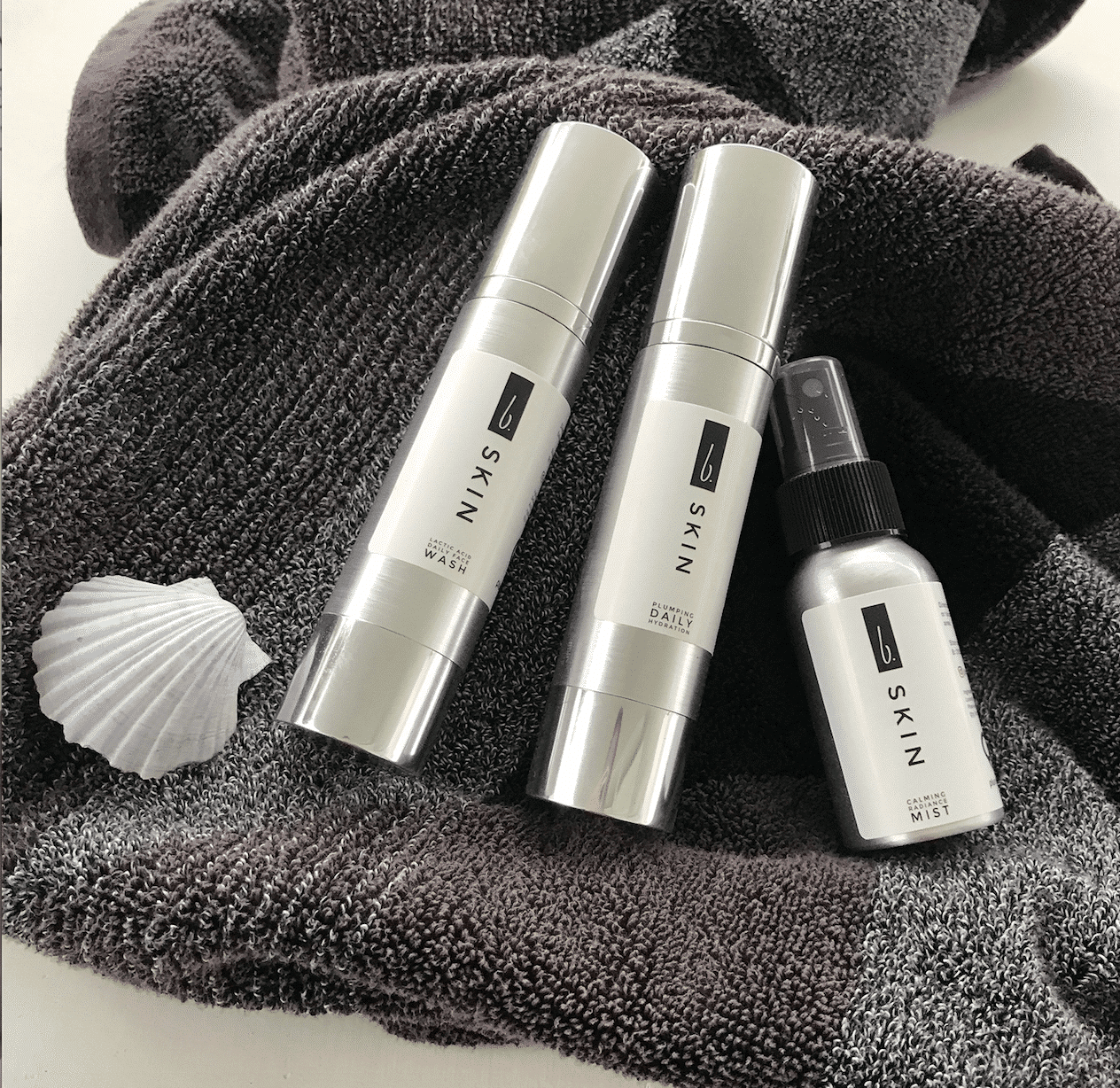 It is with pure excitement that I bring to you the ultimate formula for

fit family skin health 

B.SKiN 
After years of uncertainty to find a skin product suitable for myself and the kids I decided to formulate one with the expertise of Cape Byron Compounding Chemist owner and skin specialist Michelle.  I had noticed in our house the urgent need for a skin product suitable for us all.  As my growing teens required skin care just as much as I did and the needless test of different products was becoming ridiculous.  We had piles of products that simply did not work for us all.  At this stage I spoke with Michelle and she suggested we create one suitable for us all.  Let the testing begin!
After formulating the correct active ingredients to perform on our skin and then the right texture, scent and feel – b. SKIN was ready for testing.  Over the past 9 months we have trialled it on our skin and the change in our texture, feel and luminosity has been astounding.  Even my daughter Meka has seen beautiful results with confidence in her skin. Zade my 14 year old boy has been astounding as it has cleaned up that teenage boy dirty skin issues around their sweaty forehead and nose.  It is soothing and non-gender specific and looks great on any bathroom bench.  I even take it for after steam room post gym workout to use. It is a take anywhere three step product that is a MUST in every fit family household.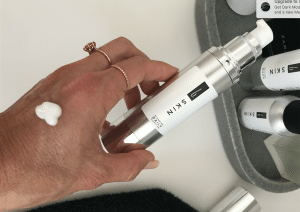 ---
B SKiN is formulated and designed by Cape Byron Compounding Chemist for the ultimate skin fitness formulation.
It provides a high potency active ingredients meaning fast results are provided. In combination with ultra-hydrating bases, the active ingredient work wonders on all skin types regardless of age, gender or location or lifestyle.
(Meaning anyone in the house can use it safely to create fresh vibrancy and luminosity in the skin).
The products are the highest level containing actives of Vitamin E hydration, Vitamin A, Vitamin B3 of restoration, and Lactic Acid, Hydrologic Acid with fresh organic essentials of lavender, cucumber, and Kakadu plum.
The B.SKiN formulation contains:
1 x Lactic Acid Daily Face Wash with it smooth gel formulation and cucumber scent to hydrate and cleanse the skin.
1 x  Plumping Daily Hydration for restoration of skin with Vitamin A,E and B3 comprised in a refreshing cucumber scent.
1 x Calming Radiance Mist with lavender and hint of Kakadu Plum the glowing mist will give a gentle hydration after make-up is applied or to refreshed skin after moisture is applied.
These used daily will promote healthy luminous skin encouraging the metabolism of cells and creating beautiful skin structure.
---
Making the B.SKiN formulation a must have in your bathroom or gym bag. 
Get your pack at this unbelievable launch 
price of only $99 
The offer will not last with pre-orders running out the door. The restock has started and B.SKin is NOW in stock!
Get your skin summer ready!
Bonus with all orders you will get a FREE ebook copy of  b.10 Day Body Blast 
Health and Happiness,
b.x