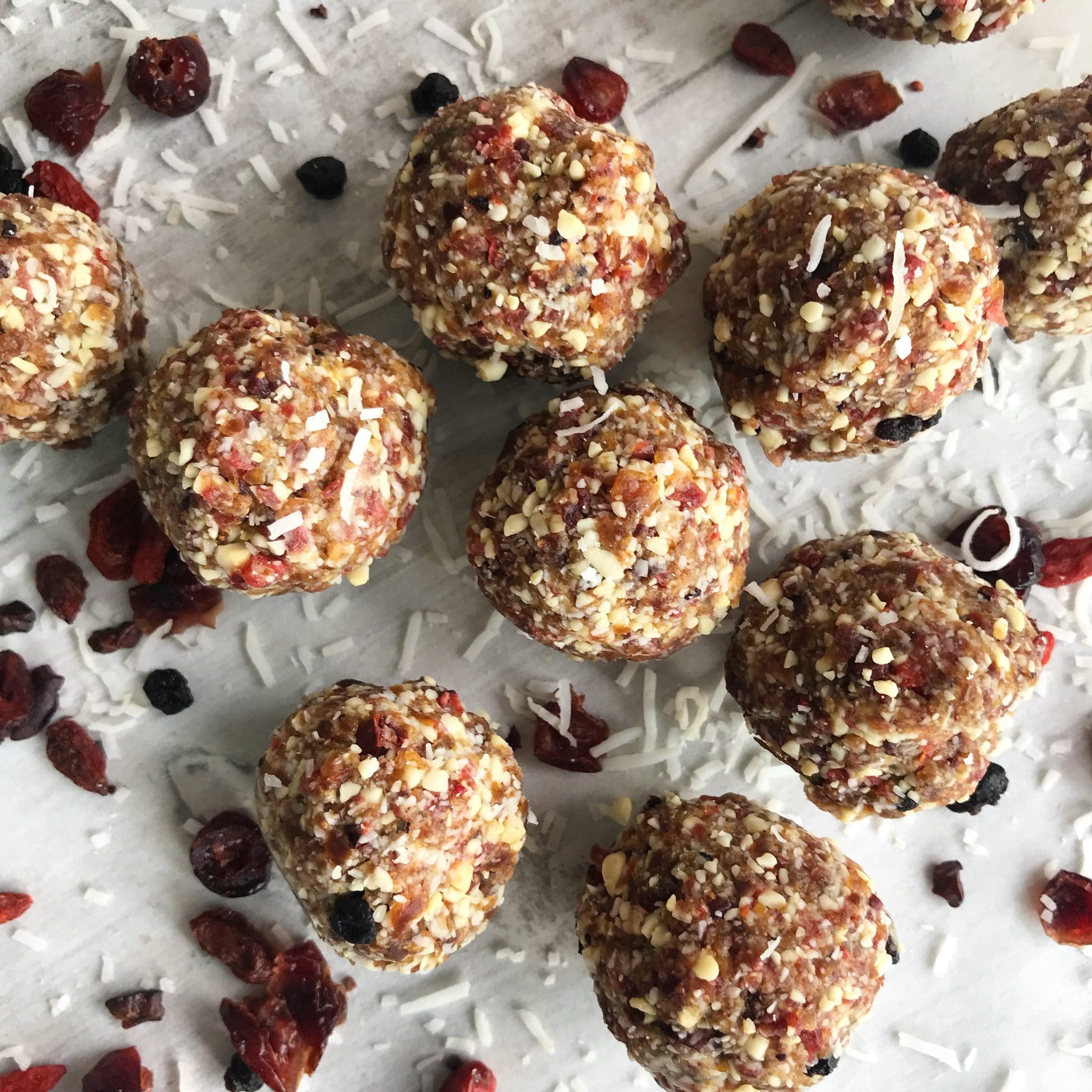 b. Berry Balls are a delicious, nutritious snack for the whole family. Make them this weekend to put in lunch boxes or work lunches next week – well that's if they last the weekend.
---
b.Berry Balls
Ingredients
1 cup of raw cashew
6 cup dates pitted
1/2 cup dried berries – strawberries 🍓 or cranberries
1/4 cup desiccated coconut
1/2 cup walnuts
2 tablespoon coconut oil (liquid)
Add protein if desired
Method
1.Place all into blender
2.Blend all ingredients together until desired consistency.
3. Roll into balls
4. Place in fridge and store in air tight container.
Enjoy.
b.x