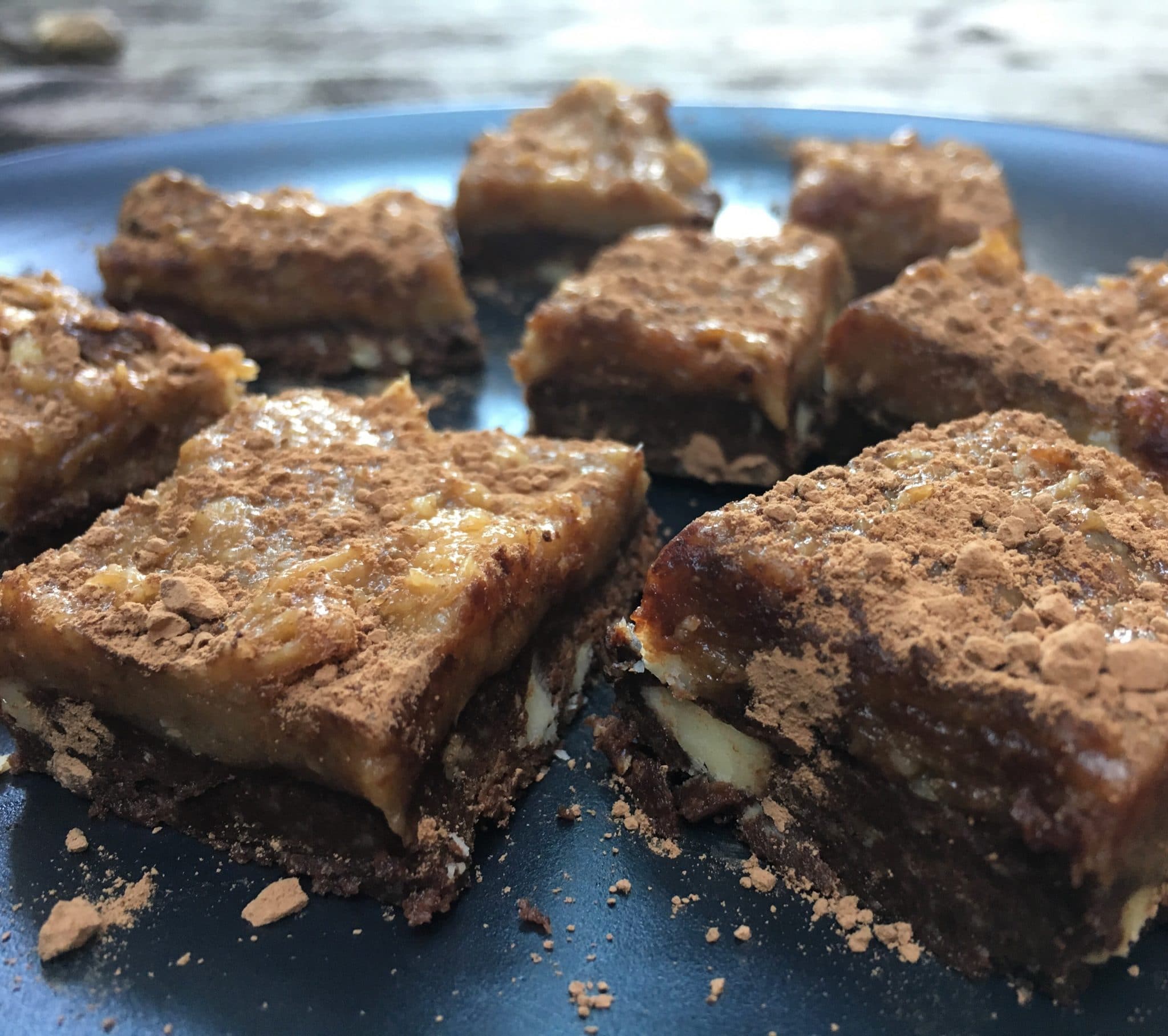 This slice is so moreish… with it's soft chocolate peanut butter layers.  It is a great snack or dessert and people will be begging for just one more slice.  You will be the envy of everyone when you bring this slice to your next morning meeting with friends or work.
---
b.envy slice (vegan, raw slice, gluten-free and dairy-free) tastes just like a snickers bar 
Ingredients
 Base layer
1 + 1/2 cups Cashews
2 tablespoons Cacao
2 tablespoons Coconut oil
8 x pitted Dates
Top layer
2 whole Frozen Banana
4 tablespoons Peanut butter
1/4 cup Almonds
Sprinkle
Cacao powder
Method
Line a slice tray with baking paper.
Place in a blender combine the cashews, cacao dates and coconut oil until rough textured and press into a lined tray.
Put the base layer in fridge while mixing the top layer.
Wash blender
then place in blender/ use a blend stick to mix banana, peanut butter and almonds until smooth texture.
Remove tray from the fridge
Spread the peanut layer across the top of the base. (Put large dollop's evenly across base and then the smoothing process is not as tricky.)
Sprinkle some cacao powder evenly over the entire top of slice.
Place the slice in the fridge for 30 minutes and then serve.
enjoy.
b.x