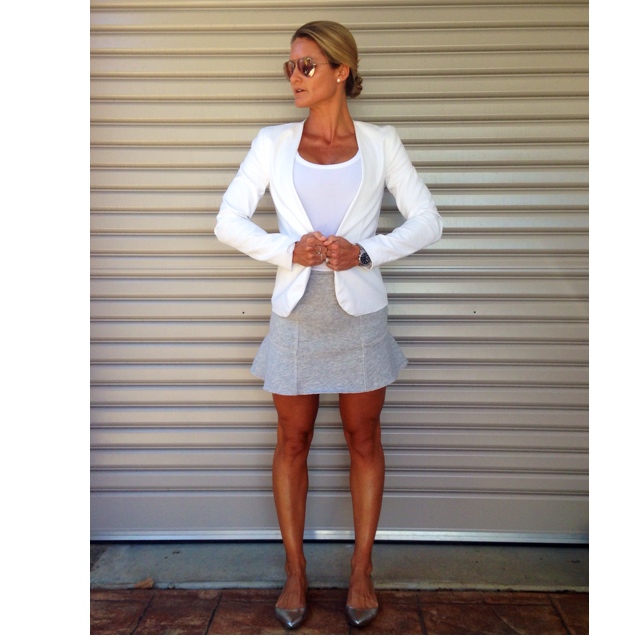 How to work it! with the b. Work Wear MUST HAVES
We live in a world of first impressions whether people like it or not. It is imperative that you put your best outfit forward for every occasion especially going to work. Many people disregard their work attire however this is your profession and how you get paid to live.  I totally believe if you dress the best possible options each day your sense of capability is seen to be more valuable.
So get dressed to impress everyday of your life not just special occasions. It helps you to feel more confident therefore making people feel more confidence in you!
---
TOP TEN CLOTHING PIECES for Work
 Blazer – black / white
 Well cut wide leg pants –black or white
 Sleeveless Tops that cover your cleavage – if you want to be taken seriously in any role you must cover them up.  Athletic cut tops are the most flattering as they lengthen your arms and cover cleavage.
 Dresses – MUST be perfectly tailored with the waist nipped – BLACK OR BLOCK COLOUR- not printed
 Skirts -knee length – Flippy structure skirts are hot this season (as seen in image)
 High-Waisted Shorts – any colour
 Simple light Knit Tops with a full sleeve – black or grey
 Long Sleeve Button Up Shirt – Any colour or print
 Ballet flats with pointed toe
 Classic Jewellery – diamond studs are my favourite and fine necklaces
b. is wearing
Blazer by www.sportsgirl.com
Skirt and top by www.zara.com
Flats by www.rubi.com (www.cottonon.com)
Sunglasses by RayBans
Watch by Michael Kors
enjoy
b.
x