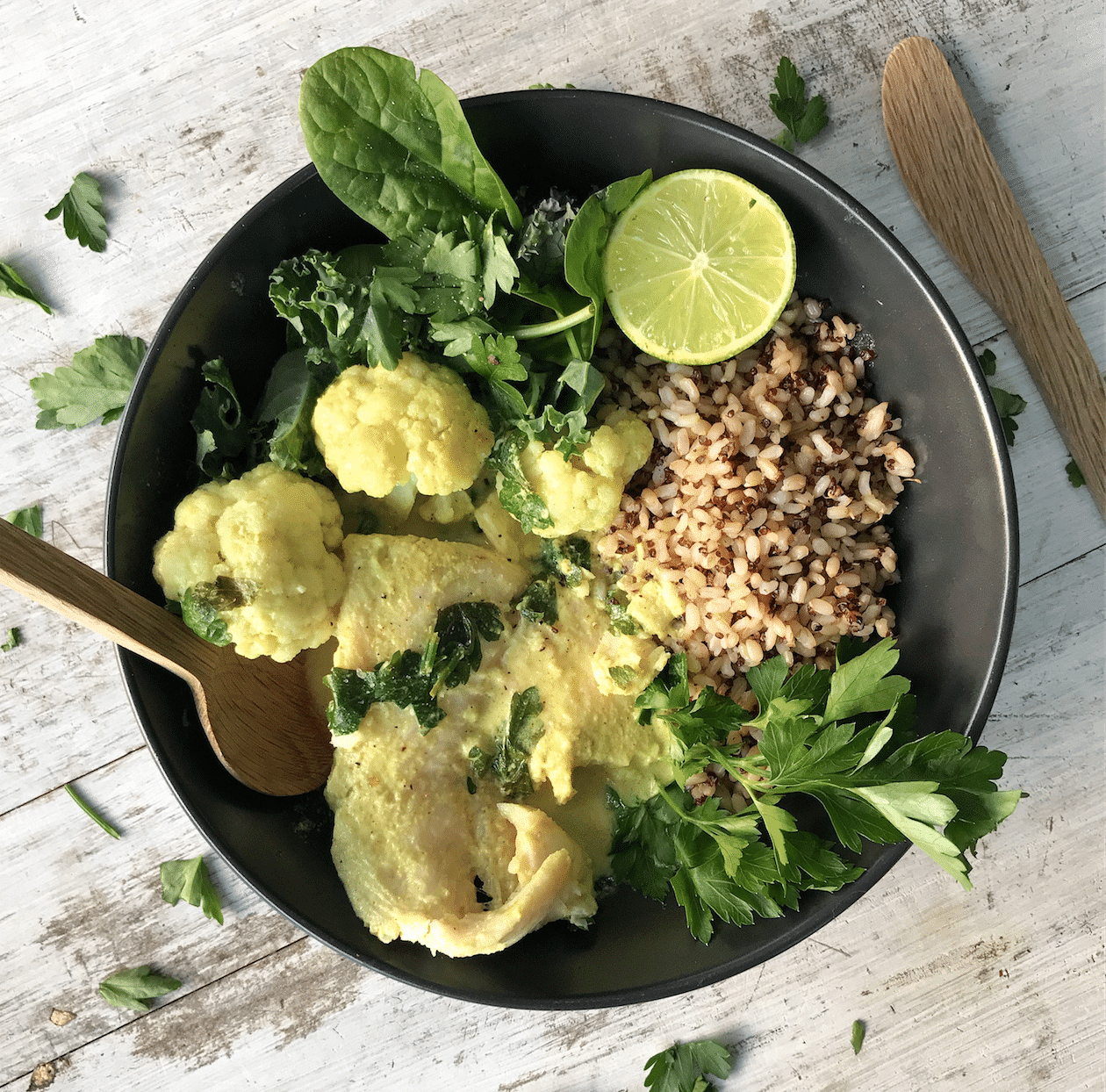 This coconut fish curry is super easy and unbelievably delicious! Bonus is it ticks all the boxes for healthy weekly meals for the family plus the kids love it!
---
B. Coconut Fish Curry 
Ingredients
4 pieces of Fresh White Fish – (I used Mahi Mahi caught fresh)
2 tablespoon curry powder 
1/4 cup chicken stock 
1 x Zucchini chopped in small pieces
1/2 Cauliflower cut into small pieces
1 sprig of continental parsley
1 can of coconut cream 
lime
3 cups quinoa or rice (pre cooked or prepared)
handful of spinach leaves
Method
Heat 1 tablespoon of garlic oil and deep fry pan.
Do a quick brown of both sides of fish.
Add the chopped zucchini and cauliflower and curry powder.
Sauté through and toss swiftly until all coated with curry powder.
Pour chicken stock and allow to simmer for 4 mins.
Add the can of coconut cream and allow to simmer for a further 6 mins.
Set the bowl of rice and greens with lime.
Scoop the fish gently onto rice and add parsley to garnish.
Enjoy!
Health and Happiness,
b.
x
https://belindanorton.com/sweet-pumpkin-fish-curry-with-quinoa/