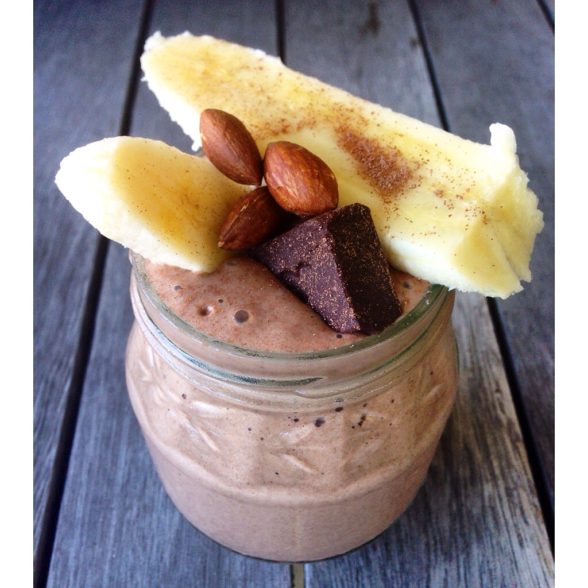 Friday afternoon equals chocolate crave – I had to come up with something dairy free that hit that crave hard…
Here is my must have hit for any delicious decadent occasion.
ingredients
2 x frozen bananas
1 scoop chocolate protein
1 tablespoon cacao powder
1/2 cup almond milk
1 piece – Pana Chocolate (dairy free/ organic- must try!! to die for!!!) www.panachocolate.com – made in Melbourne
method
Put all ingredients into the blender
Blend and pour into jar
Add banana slices/ dry roasted almonds and piece of Pana Chocolate for decoration.
enjoy
b.
x