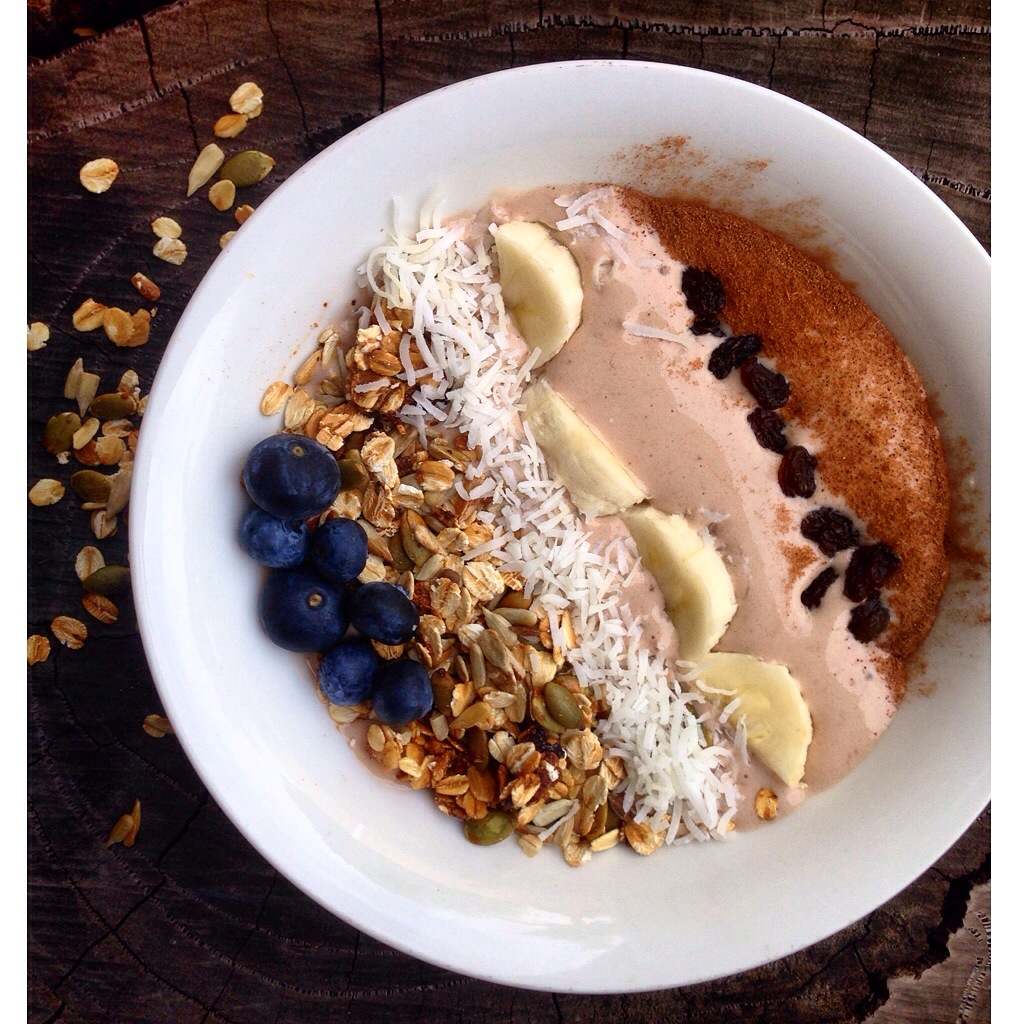 b. smoothie bowls
The latest in cool health food combinations are called Smoothie Bowls.
This is simply a smoothie with additions of oats, seeds, nuts and fruit on the side. My versions of this is portioned towards the size of your palm and filled with protein power to really get your going morning or afternoon time.
---
b. banana and cinnamon crunch smoothie bowl
 smoothie recipe
1/2 cup of almond milk
two frozen bananas
one scoop of protein powder ( flavour your choice)
 blend it up and pour into a bowl.
Then simply add rows of –
sultanas
shredded coconut
cinnamon
almonds
b. toasted granola
blueberries / banana
enjoy
b.
x