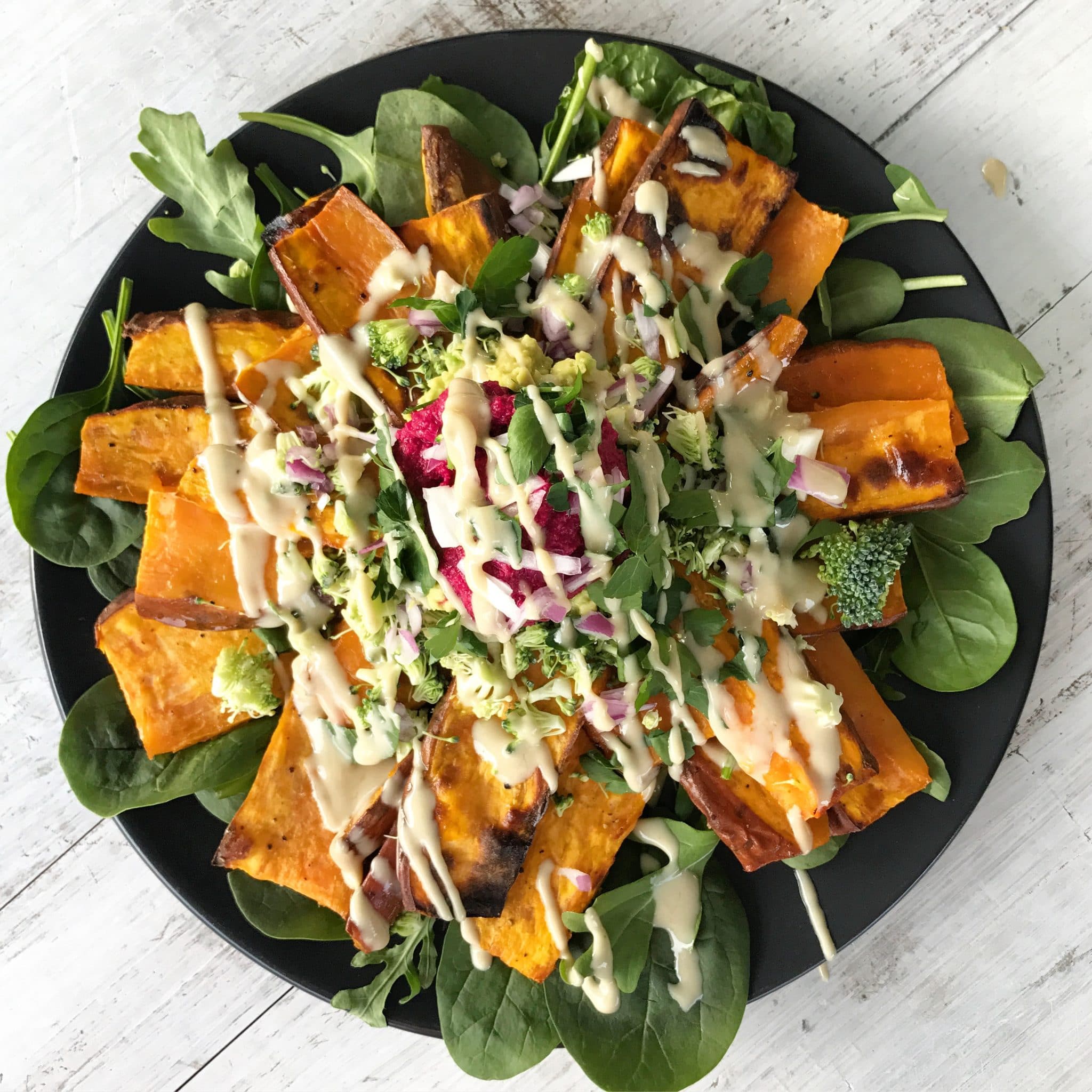 When you have a crave and it's nachos well this is better!  Plant based food as we know enhances our health but plant based crave food well that improves health, mood and makes life better.
---
b. Sweet Potato Raw Nachos
Ingredients
1 whole Medium Sweet Potato
(cut in half and large slices leave the skin on)
Garlic Rice bran oil / rice bran oil
1 Avocado
1 Lemon
Sea salt
1/2 Red Onion
4 Broccoli florets
Tahini
Baby Spinach/ Rocket leaves
b.beetroot dip https://belindanorton.com/b-beetroot-dip-spread/
Method
Heat oven to moderate oven.
Cut the sweet potato into large chip like slices, leaving the skin on -place on lined tray.  Drizzle oil and sprinkle with salt.  Bake for 20 minutes until brown and cooked.
Prepare beetroot dip as per recipe link.
Layer plate with – Spinach and Rocket;
Layer warm sweet potato chips;
Layer cut finely broccoli florets;
Layer avocado mashed with sea salt and lemon;
Layer red onion cut finely;
Layer b.Beetroot dip;
Layer parsley;
Drizzle Tahini;
Serve immediately (that's if you can get it to the table without hands digging in).
Health and Happiness always,
b.x