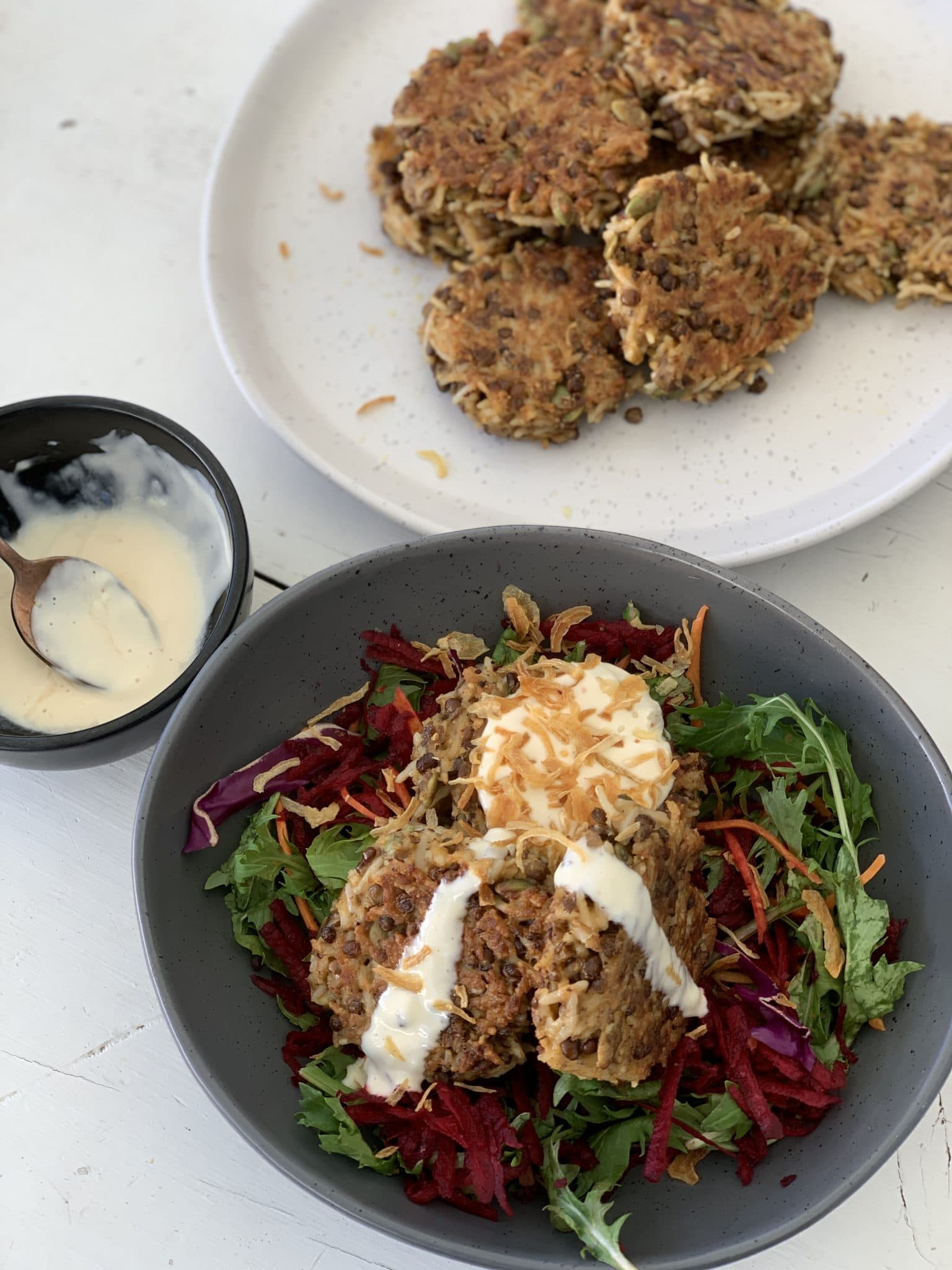 It's time to boost up that body with delicious and fast burgers. These b. booster burgers will increase your energy with their high fibre nutrients and improve overall gut health. Ensuring your body is detoxified through a revived energy and cleanse – you feel better after eating these I promise.
---
b.Booster burgers 
Ingredients:
1 can lentils drained 
1 packet of brown quick rice 
1 egg
2 teaspoon of curry paste – I use yellow curry (this amount is very mild) add more if you like spicy. 
1/3 cup pumpkin seeds 
1/2 cup flour (any) I used spelt but rice or plain 
1/2 cup almond meal 
Salt pepper 
Directions: 
Mix up all ingredients into small bowl.
Grab a handful roll into large balls.

 

Heat in pan 2 tablespoons of olive oil and fry off in pan with garlic olive oil.
Flip and brown on each side.
Remove from heat and allow to cool on a plate.
Prepare either salad of  fresh greens, grated beetroot and a vegan mayo

 

Or normal Mayo with sweet chilli

 as seen in image 

Or place between gluten free bread or wraps as a burger style.
Store in fridge for the week food prep if they last.
Enjoy, b.x