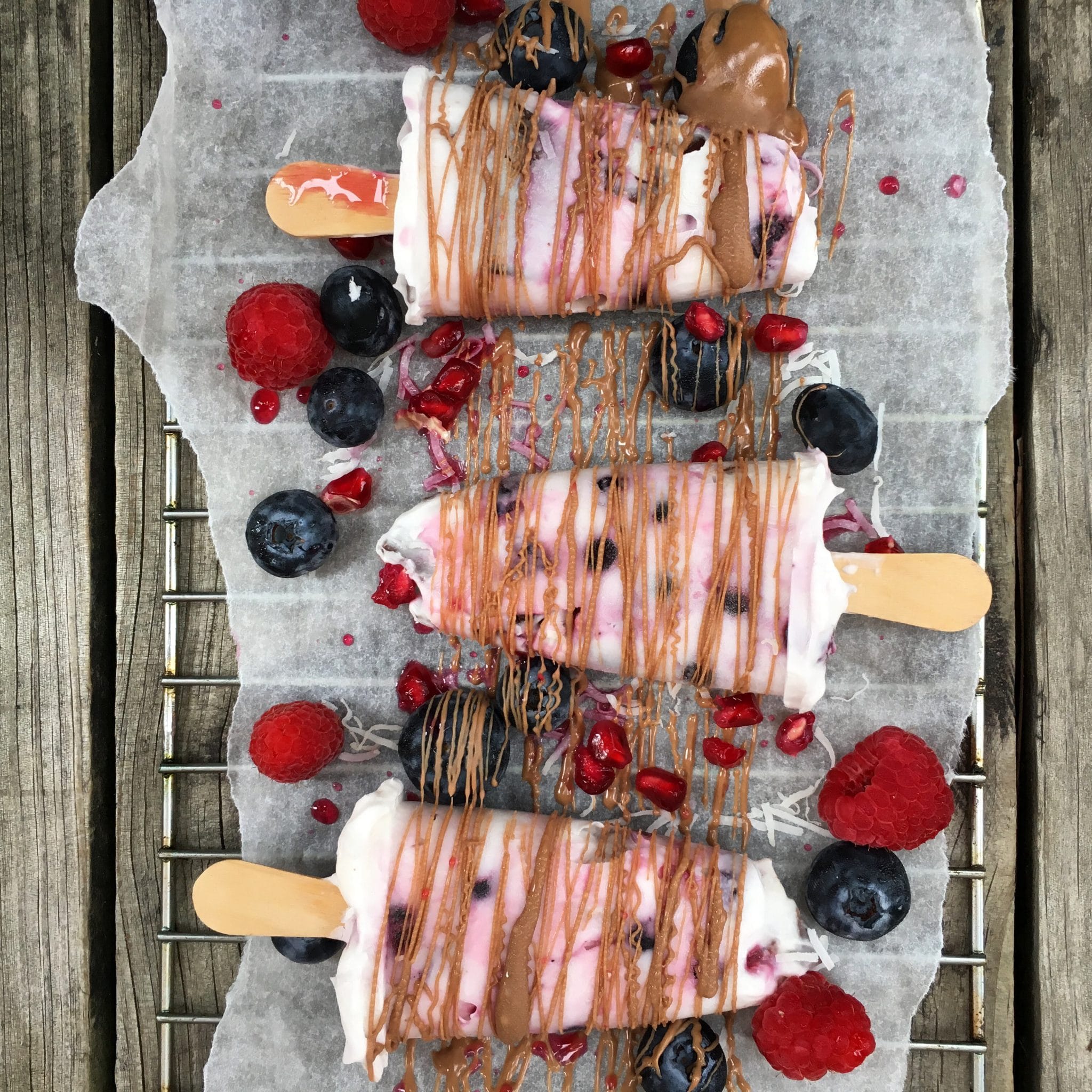 These delicious and easily prepared ice blocks are fun for all to eat around the pool on Christmas day or any day leading up.  We ate them today when friends came for a little pre-christmas play date!
---
b. Coconut Berry Christmas Ice Blocks
Ingredients
½ cup coconut yogurt (any yogurt)
1/2 scoop protein powder optional (Body Science Nitrovol -White Chocolate)
½ cup fresh berries
shaved coconut
pomergrante seeds
½ cup of melted chocolate (I used 3 freddos)
ice cream moulds
wooden sticks from craft shop
Method
 Mix in small bowl – yogurt, berries and protein;
Scoop the mixture into mould and add timber stick
Set in freezer for 4 hours.
 Add fresh berries and melted chocolate swirls upon serving.
 Eat up!
Enjoy
b. x