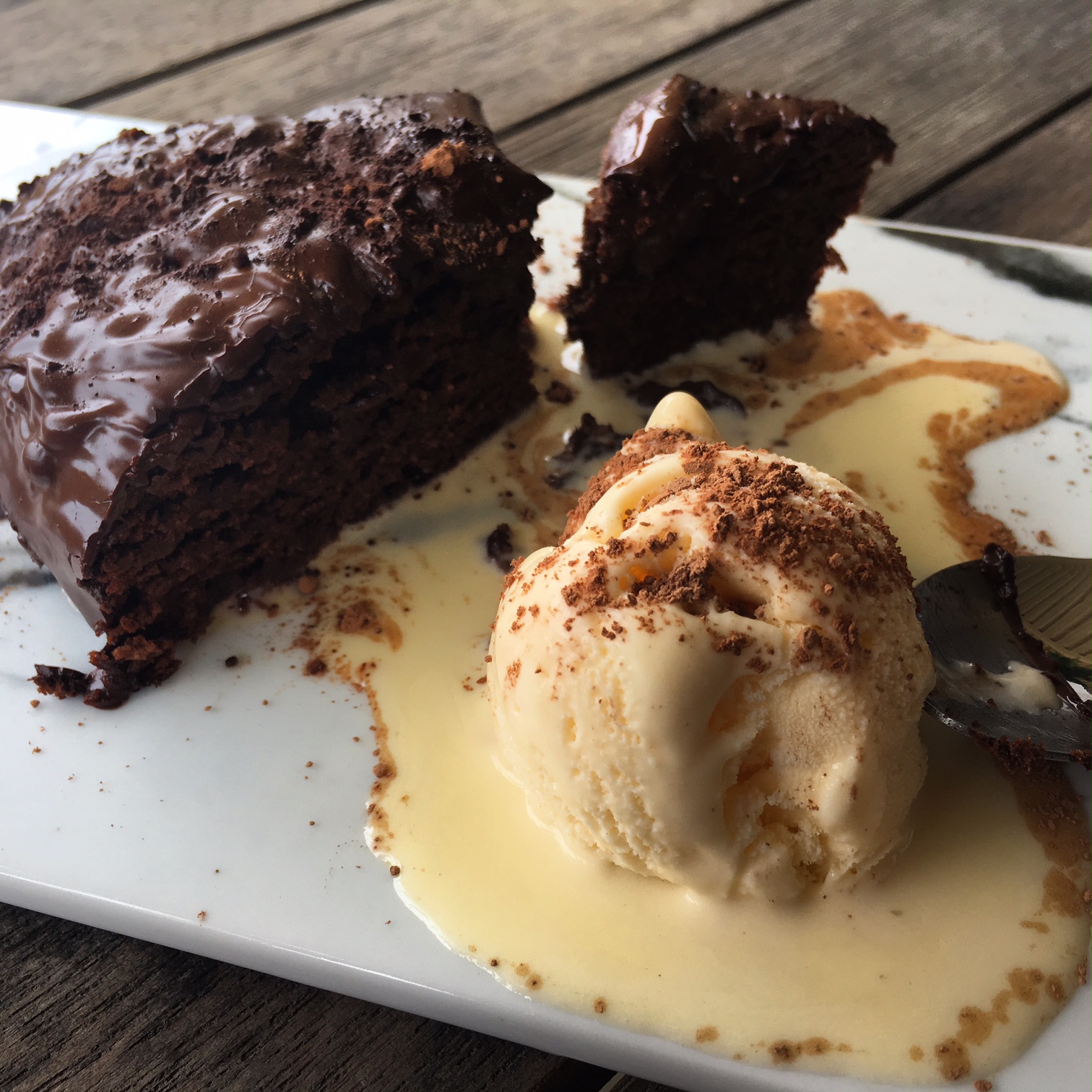 This cake is the cake for any occasion> for coffee dates, for dinner parties or for Christmas day as we do.
---
b.fudge clean chocolate cake
Ingredients
1 1/2 cups of almond meal
6 eggs separated > into two large bowls
1/2 cup coconut oil
200grams 70% cacao chocolate melted
1/2 cup cacao powder
3 tablespoons agave syrup
Method
1. bowl one 
6 x egg yolks, coconut oil and cacao powder lightly blend together until mixed and fluffy.
2. bowl two 
6 x egg whites whipped until meringue consistency 
add agave syrup and continue mixing until 
3. Melt chocolate in microwave and pour into meringue bowl and lightly mix
4. Pour egg yolk bowl into egg white bowl add the  almond meal and chocolate and lightly mix until smooth.
5. Pour mixture into a lined cheesecake pan and place in the oven for 30-40mins on 160 degrees Celsius.
6. Remove from oven and allow to cool.
7. Icing is 70% cacao chocolate melted and spread over (for ultimate indulgence) OR simply sprinkle cacao powder over the cake and serve with ice cream or b.banana blend ice cream as seen in picture.
enjoy.
b.x