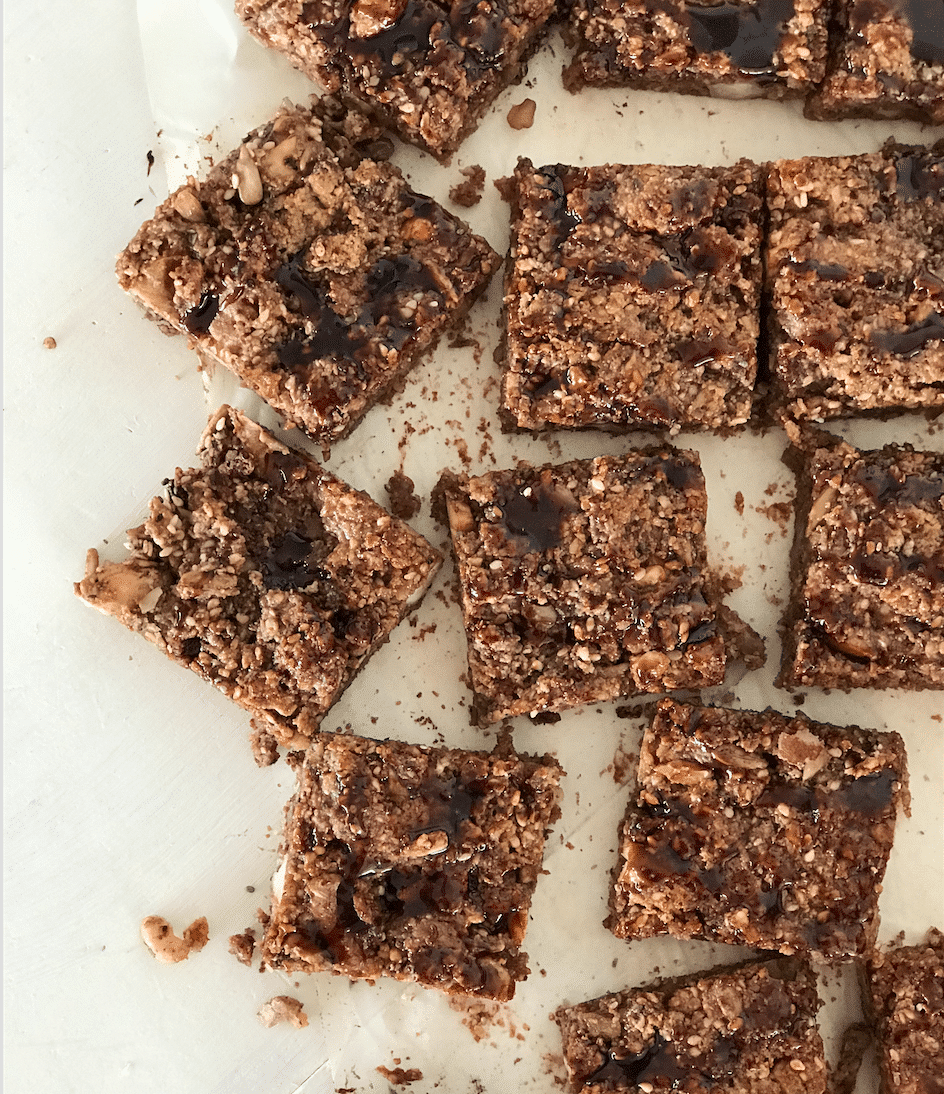 This retro fave is a handy 'empty your pantry' slice. It is a clean (vegan) chocolate delight and deviously satisfying.  It nourishes the body as it is plant based. I personally eat this with my cup of tea after dinner watching TV thats if the kid have not eaten it all.
---
b. clean chocolate slice 
Ingredients
ANY Left over nuts approximately – 3 cups
(Cashew, Almonds, Walnuts, Pecan, Sunflower)
1/2 cup coconut 
1/2 cup cacao 
1 cup water
4 tablespoons of Date Syrup
Method
Blend all nuts pulsed in blender to make finer consistency.
Add coconut and cacao and water and mix well.
Bake in moderate oven for 15 minutes.
Drizzle 4 tablespoons of date syrup over top after baking
Then allow to cool.
Eat up!
Health and Happiness,
b.
x
Try these HEMP SEED CHOC BALLS this Christmas too https://belindanorton.com/b-hemp-seed-choc-balls/