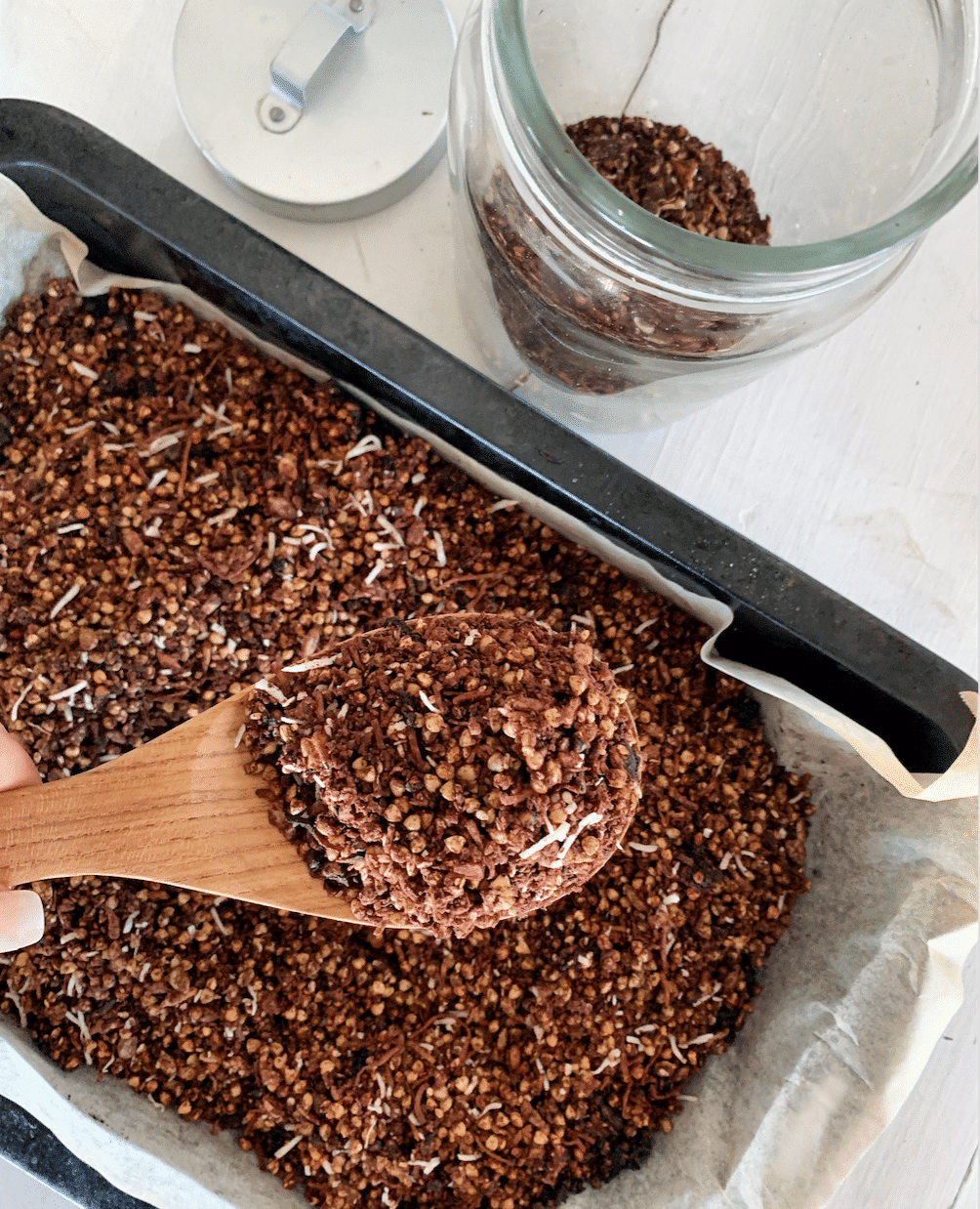 B. Clean Coco Pops – kids love them, I eat them for work lunches and oh my g! They are the best at chocolate crave times with ice cold almond milk and banana.  Sprinkle it on your dessert yogurt or take them to work in a jar with blueberry and yogurt.  Top a smoothie with it or even dip a banana in it! The kids love them for breakfast and even before swimming training. They are the perfect alternative and tick all the nutritional boxes. Fuel up right!
---
b. Clean Coco Pops 
2 cups of buckwheats 
1/2 cup puffed rice 
1/4 cup cacao 
1/2 cup Pumpkin seeds 
1/2 Crushed nuts 
1/2 cup shredded coconut 
1/4 cup rice bran syrup 
1/3 cup coconut oil 
Mix all ingredients together in a bowl and clump if you desire.
Place in lined tray and bake in moderate oven for 30 mins.
Add shredded coconut after removing from oven but still warm.
Allow to cool.
Store in airtight container.
Enjoy!
Health and Happiness,
b.
x