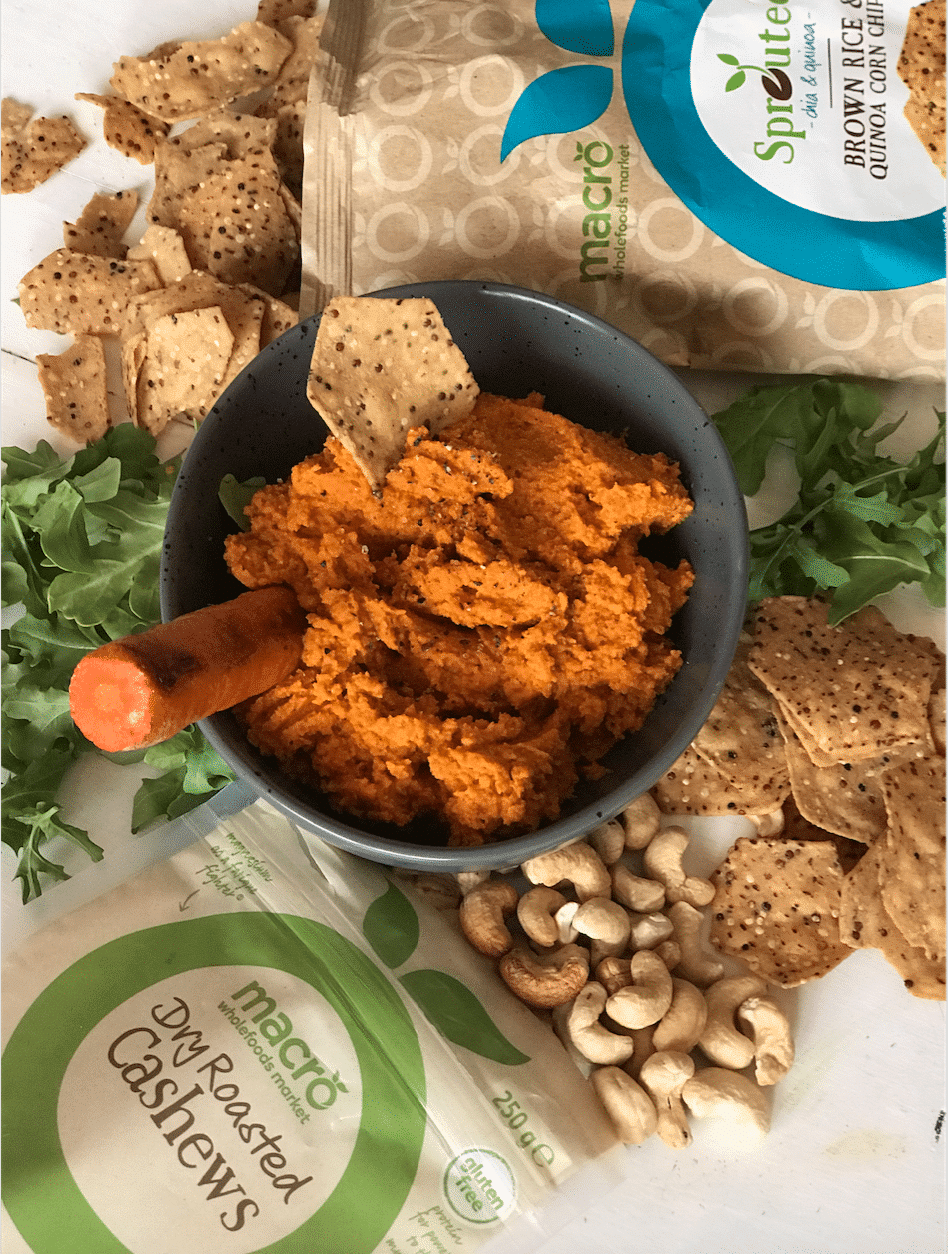 My new favourite dip, the b. turmeric and ginger carrot dip, made using macro Golden Goodness Almonds, to nourish the body with the added punch of ginger & turmeric to tantalise the taste buds. Please find the recipe below: 
---
b. macro turmeric and ginger carrot dip 
Ingredients
1 bag of macro carrots ( washed and ends cut off)
2 packets of macro Golden Goodness ( Ginger and Turmeric Almonds)
1 cup of macro Dry Roasted Cashew
2 tablespoons Garlic infused oil 
Method
Place in lined baking tray whole macro carrots
Drizzle oil and add salt and pepper on carrots
Bake in oven for 30mins and until soft and golden brown
Allow to cool
Place all carrot in blending jar or food processor and blend until smooth.
Add 2 packets of macro Golden Goodness and blend until smooth but mixture will be thickening and will stiffen
Add macro Dry Roasted Cashews
Blend until raw dip consistency
Serve with salt and pepper or your favourite seeds (Hemp Seeds, Pumpkin Seed or Sunflower Seed)
Use the macro Brown Rice Quinoa Corn Chips for dipping.
Enjoy!
Health and Happiness,
b.x