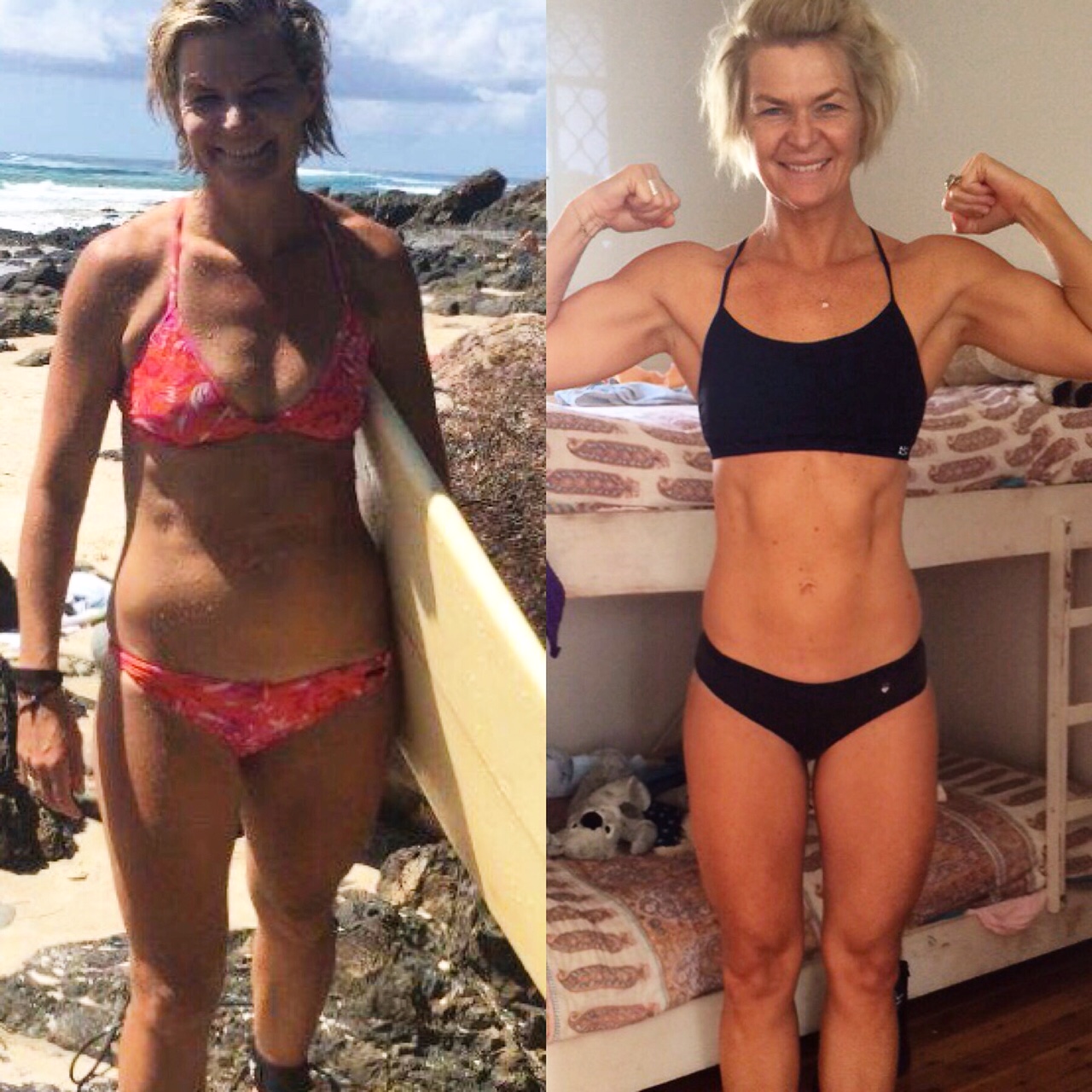 B.BodyBoost™ Transformation: Meet Broni. She lost 11kg, totally reshape her tummy, legs and regained her posture.
Broni is a busy mum of two beautiful girls (12 -10 years old) ; wife to Richard and this working professional commutes between Sydney and Gold Coast weekly for work. She fits it all in …and the B.BodyBoost™ program has helped her find higher energy levels which support her busy family lifestyle. Broni has changed her life, her health and her skin looking younger. She has elimated cravings and refreshed her view on how to properly achieve her best body for life. She has currently maintained this body for 3 years and still uses the b.programs daily ➕ for special events she completes the ➕10 Day BodyBlast™ to really feel fresh and lean.
➡️ Read the full interview below on Broni : to SHARE you transformation #bbodyboost
Meet Broni
I have been lucky enough to sit down and chat with a few of the b.livewear crew member's and see how the b. food and fitness lifestyle (b.bodyboost and b.kickstarter) have given them optimal health as well as creating their best body ever.
An interview with:
BRONI SCARCE
I'd like to introduce to you the wonderful Broni Scarce, wife to Richard and Mum to two blonde hair beauties aged 12 and 9.
Broni is 46 years young. She works full time as a Sales Director (between Sydney and Brisbane)
She has been completing the b.kickstarter and b.bodyboost for the last 20 weeks.
Broni, tell us a little bit about your health and fitness journey (before b.) and why you thought you needed help?
I have always been active and competed at a high level of sport > Rugby and Surf Boat rowing however as I got older and busier I had more 'off seasons' than 'on seasons' and lost motivation to train as thought I needed longer endurance to keep fit and weight off! 
How did your family and friends react to your changing habits?
My family and friends have been very supportive and impressed by my transformation! 
How has the health and fitness changes helped your two girls?
I definitely do more with my girls, as my daily training has become our norm! 
What's your favourite crave food option now after changing your food lifestyle?
Our favourite is the b. smoothie: basic banana
it's an easy 'to go' option! 
What is your favourite family meal?
My favourite meals: are all of the lunch box options! This has made a big transition to our family foods and these have made a big difference!!
If you could give women one piece of advice what would you tell them about health and fitness?
Start b.'s session today!! Stop thinking you need longer endurance session!
Start lifting weights and be creative with a weights circuits you can do anywhere anytime!
You will want to train again!!! 
Looking back what was your biggest mistake with your health?
My biggest mistake was definitely thinking what I was eating were all healthy option but in reality NOT enough clean, fresh foods! Too much red meat, soy milk, processed sugars and carbs! 
After a big week what is your best way to unwind and enjoy your new body?
Our best days are family day's spent surfing and at the beach!
What is your favourite part about yourself?
I am now the fittest and healthiest I have ever been! I have eliminated all health issues such as indigestion, irritable bowel and low energy! I have a body I am proud of and now I can maintain for life! 
What b. sessions were your favourite?
The speed set was an absolute game changer! This is where I noticed results quickly and also this is my go to when I have a few days of indulgence!!
I love the impact of weight training and feel strong and feminine!! 
Thank you so much for sharing part of your beautiful life with me Broni, lastly what have your learnt from these b.lifestyle changes?
I thought I knew everything about health and fitness until I took the b. challenge!
I would recommend every woman to get started. You will see results quickly and month after month you see progression and health improvements! I am still getting improvements every day and I see this as a long-term investment for myself and family health!
Start today! What are u waiting for?  X Broni 
---
I hope you enjoy reading this interview with Broni and I will be sharing these wonderful superstar women's transformations with you monthly!
For the programs Broni to feel her best health and find a wonderful weight loss bonus :
b.bodyboost ebook https://belindanorton.com/shop/b-body-boost/
b.book bundle ebook https://belindanorton.com/shop/b-bundle/
Health and Happiness always
b.
x