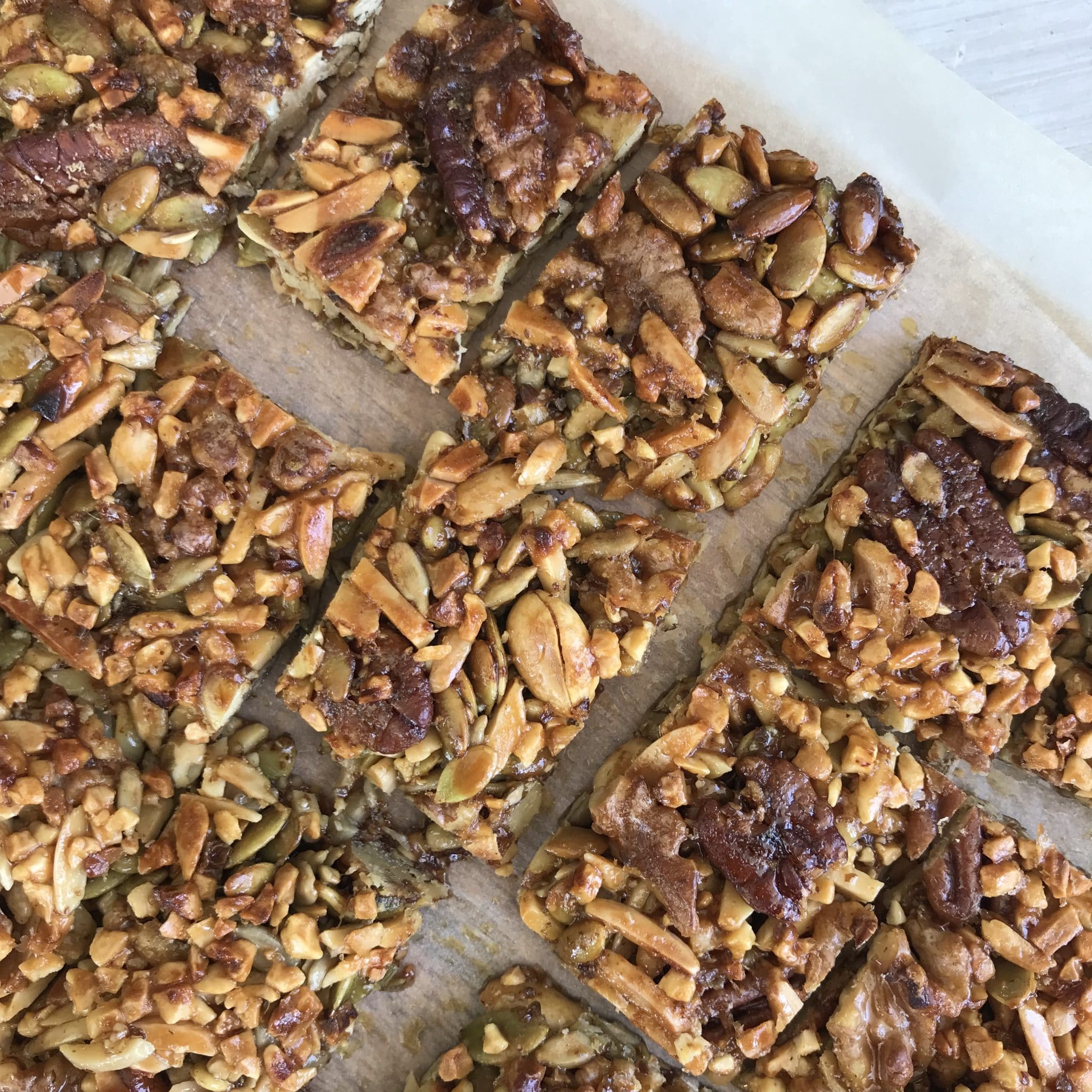 b. Nut Slice (Low Sugar)
This delicious snack for morning tea- afternoon tea or with your cup of tea. This slice is a sweet brittle with moreish capacities. It is low in sugar as rice malt syrup is used and coconut oil to keep its high nutritional value. Make some today and watch it disappear as it replaces other sugary and unhealthy snacks for the whole family.
---
b.nut slice
Ingredients
1 cup sunflower seeds
1 cup coconut flour (or use LSA)
1 cup pepita seeds
1 cup almond slivered
1 cup crushed peanuts
1 cup pecan
– 3/4 cup coconut oil
– 1 cup rice malt syrup
– 2 tablespoon butter (optional – kids prefer this taste)
Method
Line tray with baking paper.
Combine all nuts in bowl.
Melt coconut oil / butter (optional) and rice malt syrup in microwave.
Pour liquid into bowl and mix until all nuts are covered.
Press into tray.
Bake 15-20 minutes on moderate oven.
Remove and wait until completely cool.
Cut into slices
Eat up!
b.x