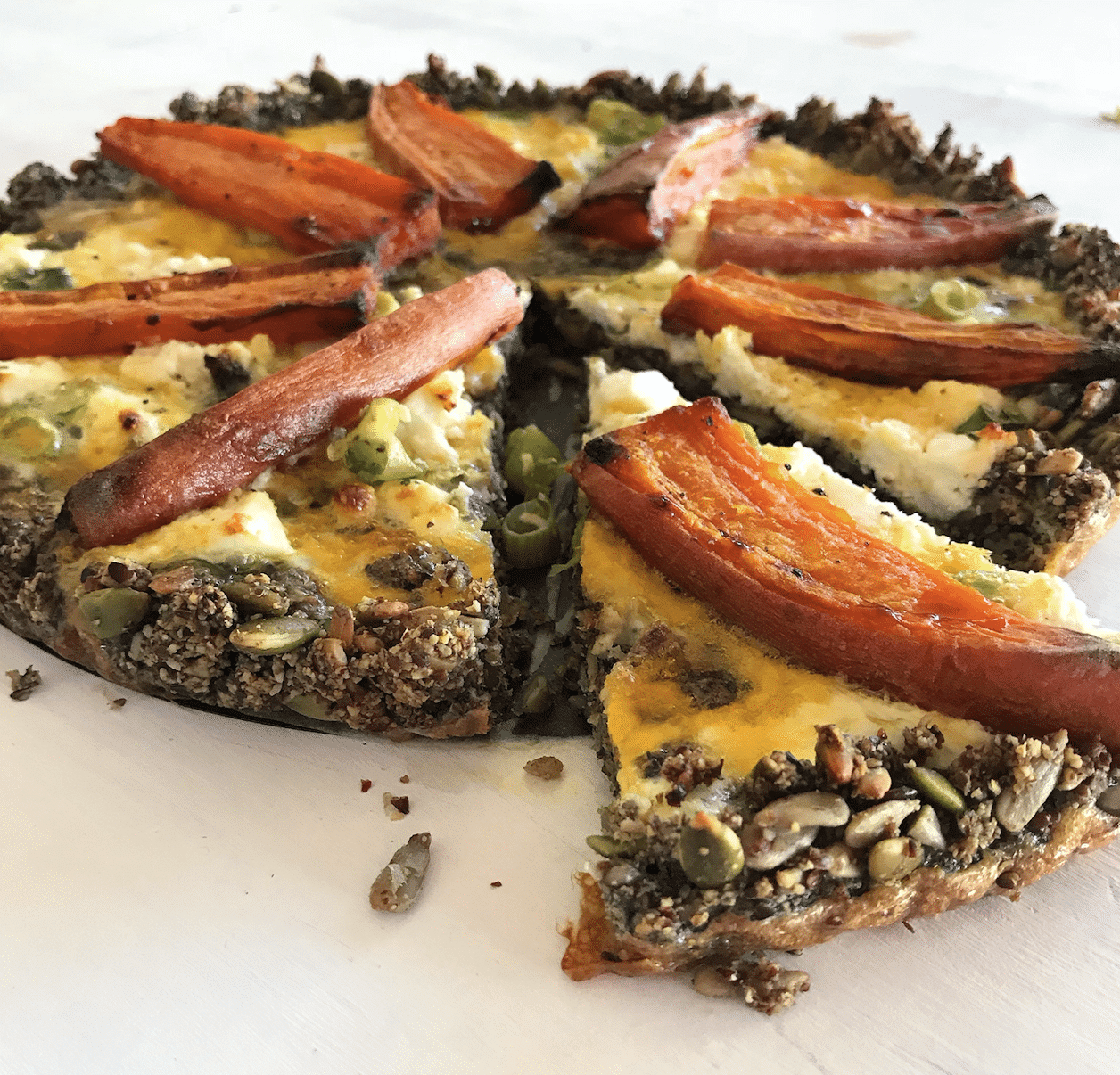 b.sweet potato pie with a delicious salty nut base and it's high in protein for breakfast, lunch, or Monday night dinner either way it's perfect and tonight we are having it with zesty salad.
This pie is my most asked for and is also brought to work for lunch get togethers and when it's breakfast dates at my place, this is the pie… I supply. It's absolute deliciousness, that is totally clean of nasties.
---
b.sweet potato pie
Base
1 cup of LSA mix
1 cup of pre-cooked rice/chia
¼ cup sunflower seeds
1/4 cup pumpkin seeds
1 egg
2 tablespoon of rice bran oil
salt and pepper
Mix together a press into grease paper lined pie dish or flan dish
Bake for 10mins at 200 degree Celsius, while preparing rest of ingredients.
Filling
5 eggs whisked
150 grams feta cheese crumbled
1 spring onion -cut into slices
handful of baby spinach – sliced
1 whole sweet potato (cut long ways and roasted) pre-cook
salt/pepper
Mix together and pour over base
Bake the pie in oven on 200 degree Celsius for 20 minutes
Allow to cool on the bench and set before cutting
Eat warm or cold
Add salad https://belindanorton.com/b-lime-chilli-chicken-and-salad/or slice up for easy to manage pieces for kids.
Health and Happiness,
b.
x
Try these other recipes:
https://belindanorton.com/b-macro-turmeric-ginger-carrot-dip/