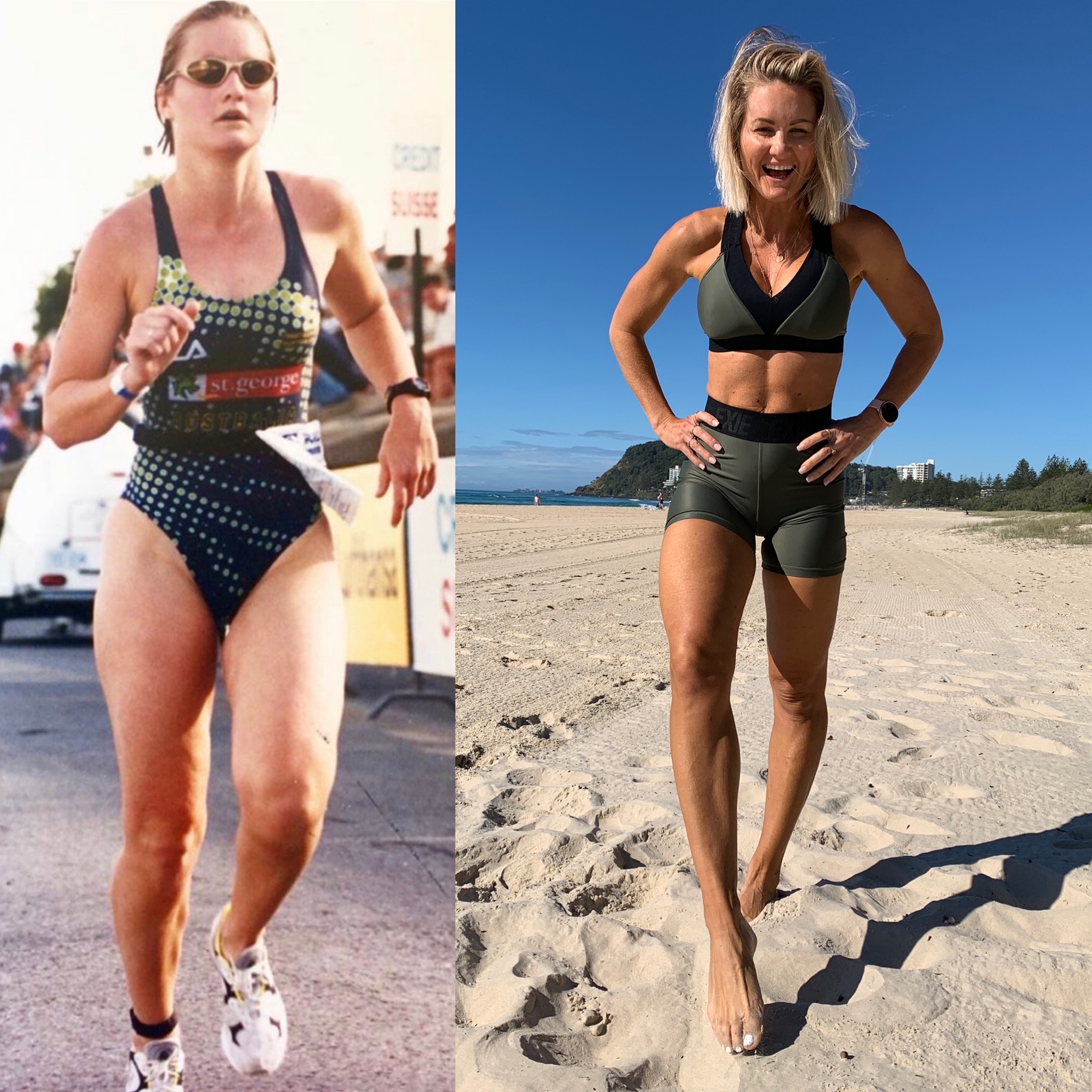 Do you ever wish 'you knew then, what you know now'?
What would you say to yourself? Would you speak kindly to her? Would you tell her every secret and ensure she knew she can do anything she sets her mind too. Would you shout at her 'you define you!'
The 20 life lessons that 'changed my life and health rapidly. When we look back at images of ones self we hear our own voice describing the feeling or the moment in time.  It is like a time machine back to the feeling.  This image speaks volumes – I had only just got to this day, injured, unwell.  I wanted more for my health and I knew deep down I had a lot to learn.  I wish I knew then what I know now I would talk to her- I would tell her every detail and ensure her that she can do it all. That she is smart enough and that she was defined by herself.
I now share these truths often with my friends.  It is my point of view but from these 43 year olds eyes, I still have a lot to learn. These lessons have been on the forefront of my mind to share during our unusual time in COVID. Try them as your post-covid change up. It's time!
---
Stop postponing yourself – for a time when things free up. For when the kids are not so tiresome, for when your partner is at home, when you turn a certain age.

 

Stop saying – 'who looks at me anyway?', I'm too old, I'm just a mum, I'm too busy, I'm too tired, it's after COVID it's … because it's time to STOP postponing you. It's time to feel healthy; it's time to love your body and change those habits for good.

 

Value your own thoughts and don't let others define who or what you need to be. You know – trust your gut, your instinct. (Even your best friends they have not experienced your learnings: be gracious and thank them but you must depend on you otherwise you will remain stuck in uncertainty) respect you!

 

Listen to how your body feels from food. Feel it process in your system, understand it's affects. Focus on nourishing your blood.
Move more daily; every opportunity ensure you can move your body. Take active breaks; stretch; twist; touch your toes; take the stairs; walk; lunge – move. This makes up a huge amount of activity or inactivity which is making the body immovable; stiff and unhealthy.
Take time to nourish your brain with positivity – write yourself a letter. Take notes of your thoughts and flip them if they veer negatively.


8 x Ways to have a lovely day include: smile at strangers; give compliments; listen & observe; wear perfume; dress  nicely; be charming; laugh; wish people a lovely day. 

Cook your own food; eat the same food as the family. Everyone eats the same and show the kids how to eat by being the role model to eating, food loves and healthy options. Avoid eating different food especially from diet food containers.  (Make takeaway a treat again).

 

Speak only positivities about your body especially in front of your children.

 

Train hard and exercise with light weights at least 4 times a week no more BS on your body. You know, please stop faking it and wasting it –  please use it! This is your value and respect level to yourself. Time to give your body the due respect it deserves. We seek respect from others yet when don't get it we get upset. However we show people how to treat us in how we treat our self. Disrespects starts with you. Sorry but it's true.
Self worth is personal ownership of honesty towards everything in life especially your money. Any unowned mistakes drain us. Value your honour for yourself and others. This is with food, fitness, but especially money within budgeting. Value your money and effort by only purchasing love items. Become budget conscious in all aspects of life – people and clothing.  Limit the excess to impress. By knowing your money it defines  your own value. It also develops a deep seeded respect to yourself and for your children. Know your expenditures – it is the key to controlling all habits.  Personally. I fell hard due to lack of knowledge of my own money – I must admit when I was married I had not a care about knowing  'it bit me hard' when I divorced.  I had no idea about my own money – I simply trusted him. FACT: Be sure to have your name on all household bills and your name on your car/insurance and your phone bill.  Otherwise you literally have to fight to prove your identity. I had already lost my original name in marriage only to build upon his.  Then I had to fight for my rights in ownership of my own property purely due to leaving it up to him.  It is crushing to say the least as there are still so many inequalities for women in 2020.
Always believe something beautiful will happen daily. We then tend to look for grateful moments and feel ultimately fulfilled.
Slow down – it's ok to be busy; driven and passionate but make sure it's purposeful.

 

Eat slowly; chew gently; look after your teeth.

 

Hydrate with a variety of water options. Drink cold water; warm water; mineral water and coconut water daily. All of them!

 

Eat baby spinach for every meal breakfast (with eggs) lunch (salad) and dinner.

 I personally eat a lot with every meal. 

Walk every morning-  every single day – early (attempt to see the sunrise at least 5 times a week I promise it will energise you!)

 

Avoid carbohydrates after 5pm

 – 4 nights a week.

Eat pasta for lunch at least once a week – it is pure happiness plus prevents cravings.
Every meal should be plant loaded and rainbow coloured ingredients- it's enticing and nourishing.

 

Yoga and stretch to lean and lengthen muscles – it can only be 8 mins daily.

 

Become fearless in who you are; in your value; in your purpose and your thoughtful, kind nature – that no one will ever make you feel … unworthy. Listen to your body. Feel your body. Trust your instincts. Smile. Give eye contact it's strengthening and remember – Love is bottomless so spread that good stuff around. b.x

 
---
For those wondering – I love my body in both pictures; every difference is purposeful. It was however not healthy. I was uncomfortable, uncertain, fearful and unhealthy it was causing alignment issues in my back; hips and knees as my body struggled to stabilise so I changed them and ALL by completing these 20 habit changers. It's possible! This original transformation took 10 weeks to create a FITMIND and totally rebuilt myself in 10 months.
This image is me on the weekend – POST/COVID & I truly only followed my b.bodyboost program and this is the result. I've been doing my own program since 2013 and this is how I've changed my health and mindset for the better.
Please 'Stop postponing you' – it's time.
*Click to www.blivewear.com my ebook – B.BODYBOOST is ONLY $5.95 – cheaper than some coffee's  b.x 
Health and Happiness,
b.
x