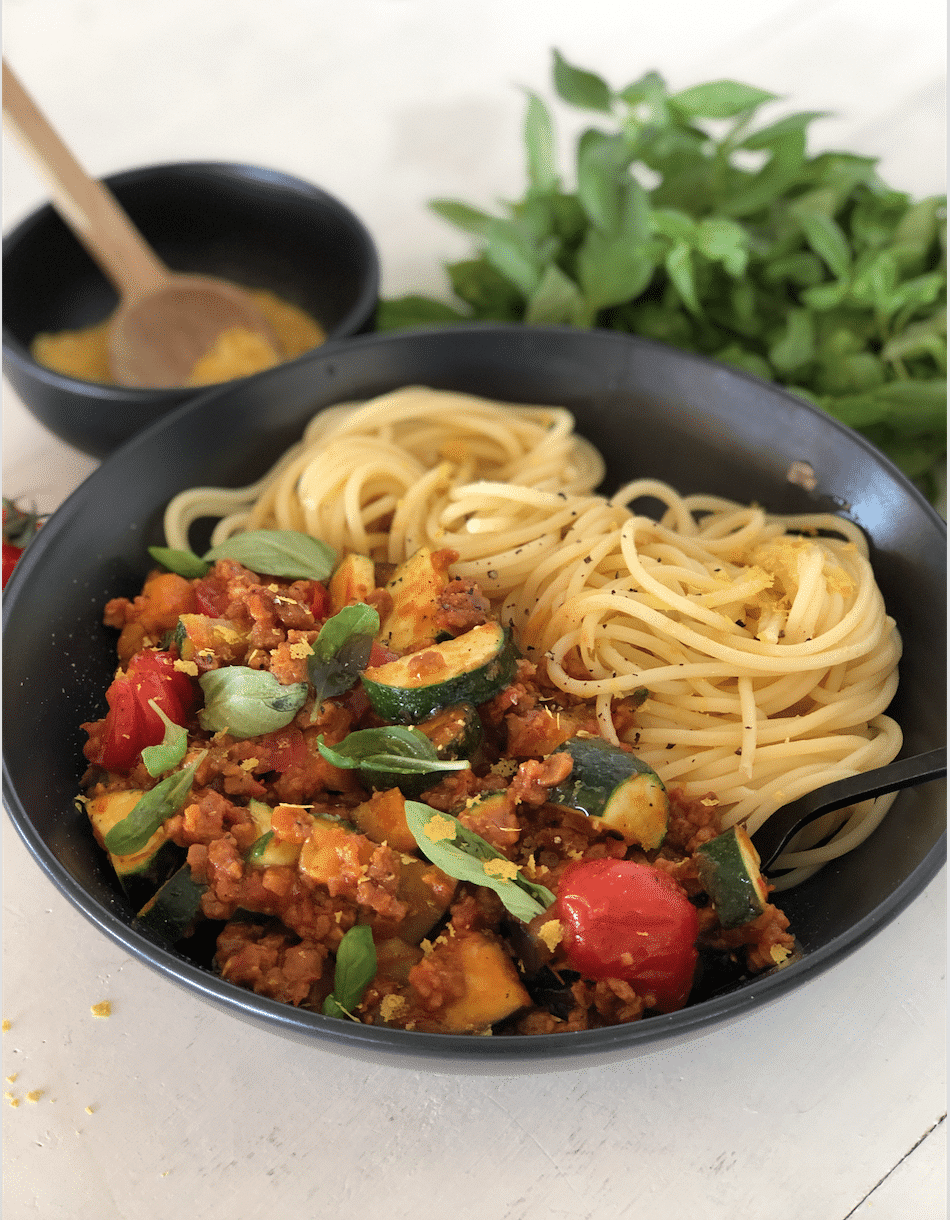 'The best lunch for busy bodies on the weekend. This vegetable protein is a great meat alternative and this recipe is guaranteed tobecome a family favourite. I must say the kids love it and they don't even know it's so good for them 😉 it's one of those Fit Mama secrets. Add protein to your meals using the Macro Textured Vegetable Protein from @woolworths_au.
---
Ingredients
Pasta:
1/2 packet Macro Organic Spaghetti Pasta
Sauce:
1 cup Macro Textured Vegetable Protein
1 tin Macro Organic Tomatoes Diced
Chilli infused oil
2 small zucchini
1/2 eggplant pieces
Fresh basil leaves approx 14
1 cup water
2 tablespoons of Macro Nutritional Yeast Flakes
Salt /pepper
Method:
Cook pasta as per directions.
Strain pasta and wash with fresh water and allow to cool.
Sauce:
Place Macro Textured Vegetable Protein in a bowl and add 1 cup boiling water and wait approximately 2 minutes as it evaporates.
Heat deep frypan and add chilli oil – sauté Macro Textured Vegetable Protein on high heat. Add zucchini, eggplant and fry off until slightly soft and browning.
Add Macro Organic Tomatoes Dicedto fry pan and sauté swiftly coating vegetables. Allow 2 minutes to simmer.
Remove from heat add crushed basil leaves.
Place pasta in bowl add the b.spicy veg pasta sauce. Finish with a pinch of salt and pepper and extra basil leaves.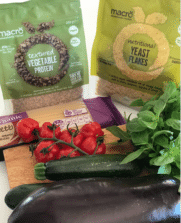 Serve with a teaspoon of Macro Nutritional Yeast Flakes and enjoy.
Health and happiness,
b.x