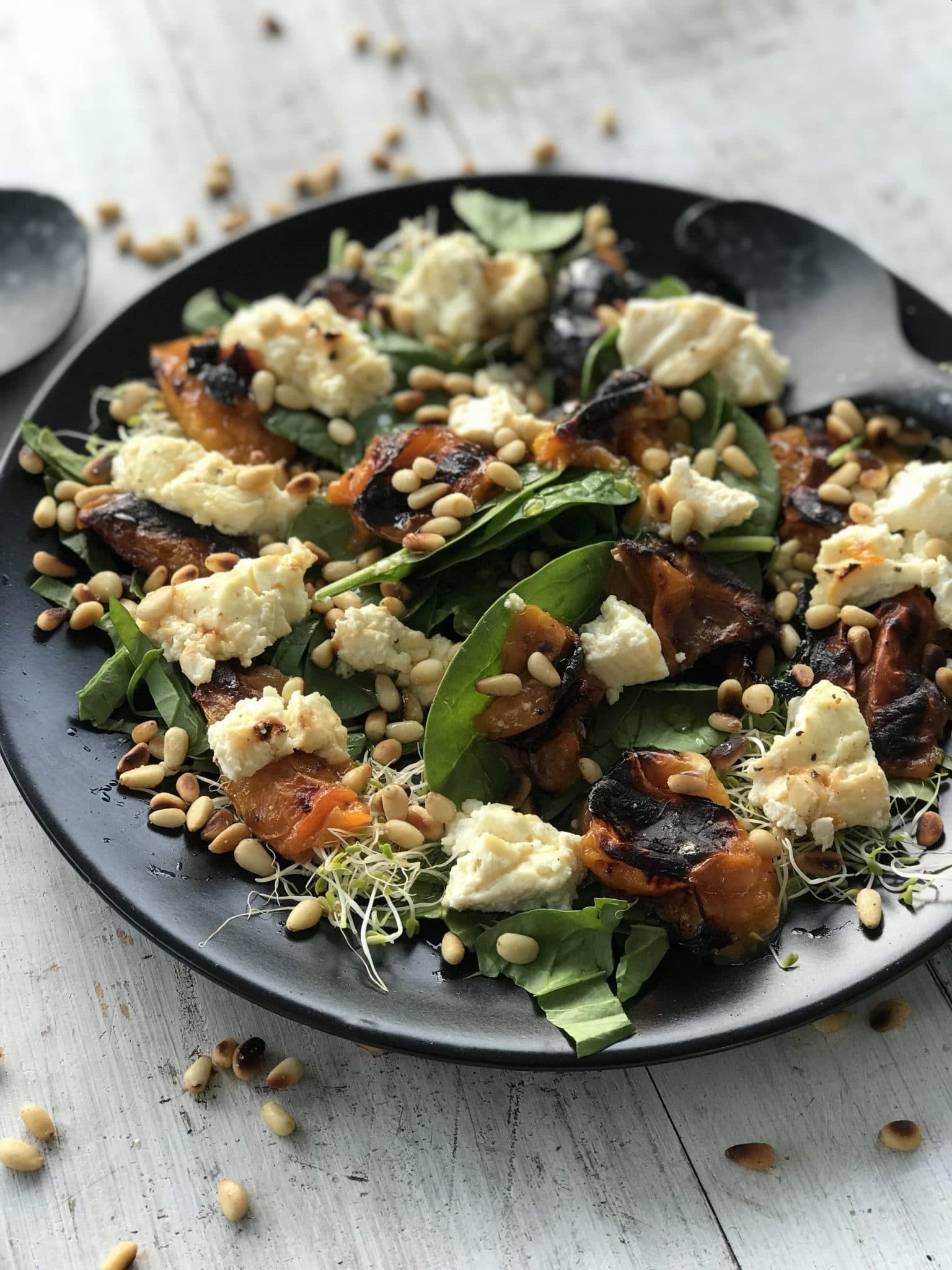 This delicious jammy salad is a must recreate!   Living consciously is all about making use of products available to us without wastage.  I saw apricots were on SALE so it was straight home to make this unbelievable salad. A perfect accompaniment to chicken, turkey, fish or ham.
---
b.Sweet Baked Apricot and Ricotta Salad
Ingredients:
8 Fresh apricots halved and seeds removed
Tub of Ricotta (full fat)
Salt and Pepper
Garlic infused oil
Spinach
Pine nuts
Alfalfa Spouts
Method:
Heat oven to 200 degrees.
Dollop the whole ricotta in middle of lined tray
Place apricot quarters around ricotta.
Sprinkle garlic oil across apricots and ricotta and add salt and pepper.
Bake for 30 minutes or until golden brown.
Remove and cool.
Layer spinach and alfalfa in salad bowl.
Dry fry pine nuts until brown and toasted in a fry pan on stove top.
Add the apricots to salad bowl with ricotta pieces broken apart and evenly added.
Spinkle pine nuts onto salad.
Enjoy x
Health and Happiness always,
b.
x