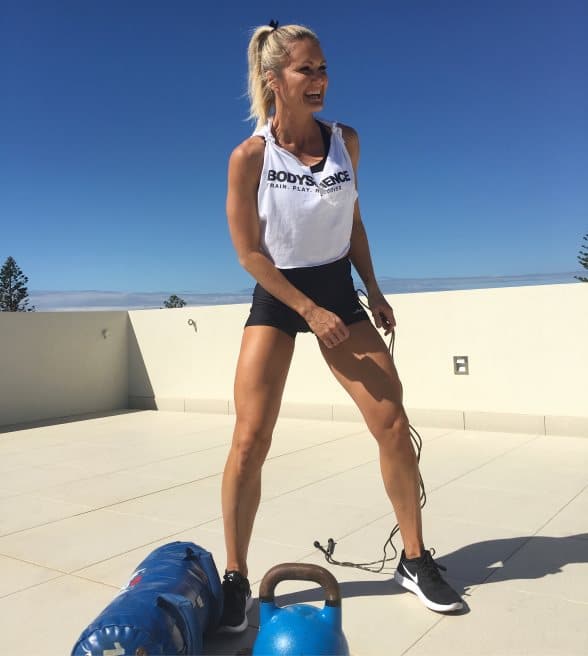 5 ways to help make your fitness training: fun + happy + effective
We all find it hard sometimes to get that fitness training motivation and it is a for a number of reasons; but mostly due to lack of motivation from boredom, being tired or simply can't be bothered thinking after a long day at work.
Here are 5 ways to help you get motivated and get the best from your training every week.
1. Train with a friend:
someone who makes you laugh
that you can be real with
that is dependable
and non-competitive.
2. Add music and make it loud:
It helps to find the beat with your body and will maintain your energy longer.
Use headphones if you are training alone so you can get your own vibe without being distracted.
3. Do exercises that make you feel strong and confident:
If you are uncoordinated ~ don't make yourself feel worst by doing dance/ boxing/ busy classes.
complete fitness that make you feel good about yourself and that is fast and energising.
4. Change it up with variety of exercises each week :
Ensure you use all your muscle and mind 🙏🏽 groups every week.
Complete cardio, yoga, weights, circuits, speed, hitt, varied weights and repetitions.
5. Have a plan set : know what you are doing to do before you start.
This so you don't have to think of a regime : because it's your routine.
Follow a fitness plan that targets all your must improve areas.
---
For a complete fitness plan > that is a portable book >
b.bodyboost ebook only $59.95 for the entire b.book collection and it can be downloaded to your phone, iPad or computer right now. 
CLICK here:https://belindanorton.com/shop/b-bundle/
---
This will help you get motivated this week or inspire you to get healthy for yourself and your family.
Health and Happiness always,
b.
x