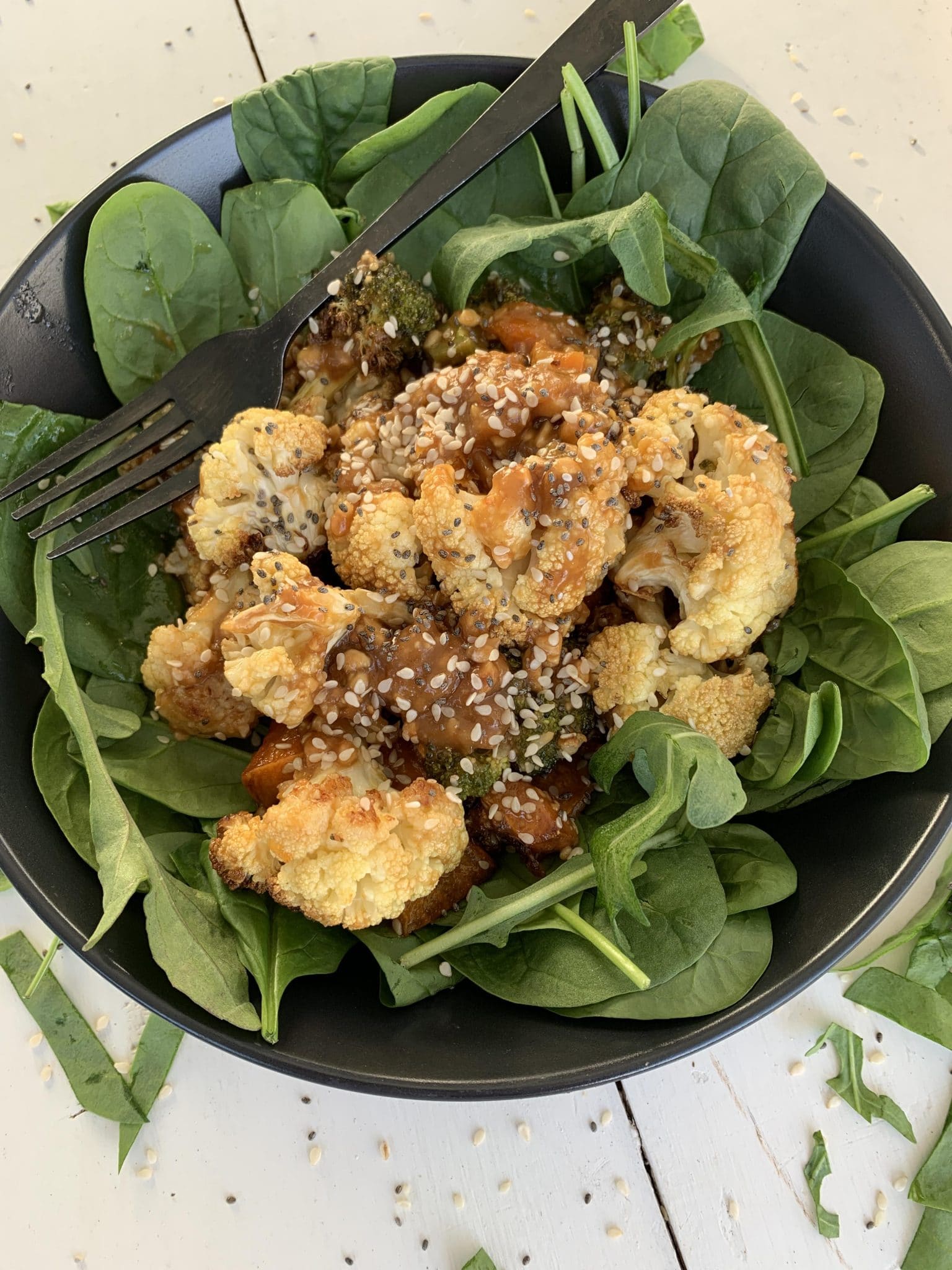 b.Thai Satay Cauliflower 
This is meal is excellent on its own or added to chicken or fish dish.  If I am home alone I often make it for a fast yummy night in.
Ingredients:
Sauce 
 2 tablespoons Pinaroo thai paper roll sauce
2 tablespoons peanut butter 
1 tablespoon coconut amino 
2 tablespoons crushed peanuts
4 tablespoons garlic oil 
1 teaspoon sesame seeds black and white
1 whole cauliflower cut and broken into florets 
Garnish 
fresh mint 
fresh dill 
fresh chilli slices 
Method:
Cut florets of cauliflower and pour 1 tablespoon of garlic oil and toss.
Bake in moderate oven on lined tray for 40 minutes until crispy and brown.
Prepare in a jar the sauce of nuts, thai sauce, coconut and 2 tablespoons of garlic oil.
Place lid on jar and shake.
Prepare and wash the fresh herbs and break into small pieces with baby spinach.
Slice chilli.
Remove cauliflower from oven and cool.
Place in a bowl spinach and herbs toss gently.
In a separate bowl add the cauliflower and pour prepared sauce and toss gently.
Place cauliflower in herb and spinach bowl, top with chilli and sesame seeds.
Enjoy!