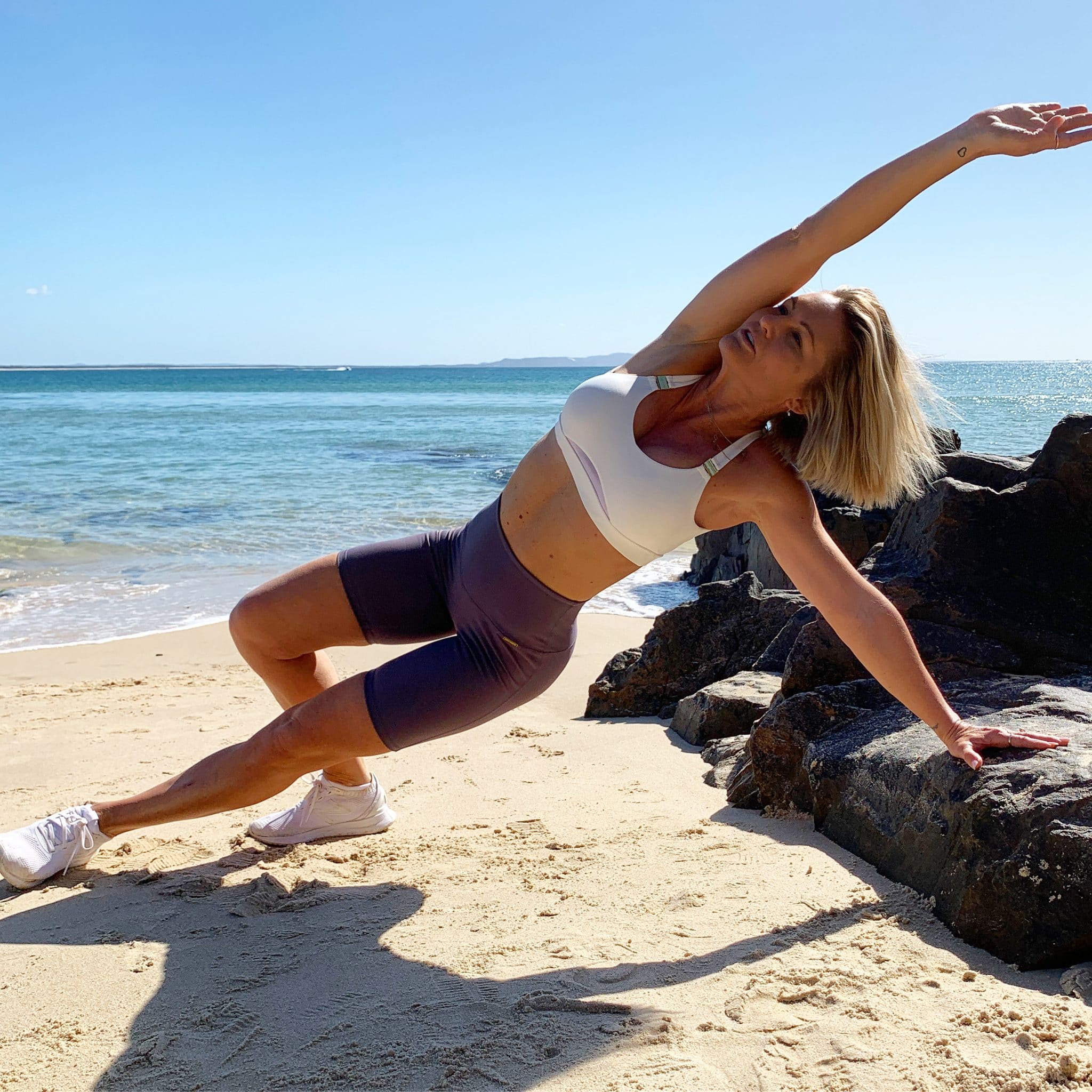 The true secret to wellness is – ROUTINE as it is our anchor to health. No matter what's going on in our day, a routine can be a real comfort. The certainty of our routine helps us manage the uncertainty of life. Coping with unpredictable periods of time can feel possible when we have a little structure in place – especially with our fitness and with food routine. This type of scheduling in our life ensures we have time for our health. As a working Mum myself this was my biggest fall out. It was my trigger in an emotional roller coaster and it was hindering my health and relationships. Once this was sorted I found phenomenal amounts of time, energy and hopefulness to really live a healthy life.
---
Reasons for a 'routine reboot' with tips to make 'routine life changers'
Routines reduce stress
Having a daily routine is proven to reduce stress. As trying to remember everyday things can be extremely stressful. We tend to fill our brains up with our 'to do' list; which can be incredibly overwhelming and repeating on a loop in our mind. When we have a routine, our day-to-day slot in, and we don't have to think about them anymore.
TIP: Write you're to do list everyday and tick them off when it is done. Place the list in a visible place for the family to see including partner or for kids to do.
Routines improved health
By having a firm routine it makes life a little more predictable with daily schedules and regular routines it help keep our body clock running smoothly. Routine can be helpful when it comes to managing our mental health.
Research shows that disrupted body clocks are associated with many physical and mental health conditions, including depression, diabetes, obesity and cancers. This is especially important in current life circumstances to maintain positive physical and mental health. A routine will ensure you are still feeling productive and fulfilled in your daily routine even when its unpredictable.
TIP: Start your morning everyday with some sunrise cardio (walk, run, skip, bike) only 30 minutes before breakfast. Take the kids or go with your partner or a friend. 
Routines improves sleep
Sleep is important for our mental health because going to bed and waking up at a similar time most days allows our body gets used to our sleep and wake cycle. This means that by having a sleep routine we build in time to wind down before nod off.
TIP: Try journaling your thoughts before bed and create your to goals to do list for the next day ahead to really get motivated. Try to write the list of grateful moments you had during the day. It might be as tiny as drinking the coffee when it was hot.  These moments ensure we think freely and positively before resting.
Routines improves motivation
Creating a routine allows us to find time for our passions and purpose. This improves our motivation for life. We include time to rest, move, and have fun. There are always going to be days when something overruns, a job takes three times as long as we expect it to take, or someone pops in unexpectedly. But structuring our time to include some downtime increases the likelihood that we'll manage to fulfill our wants and needs.
Routines improve healthy food lifestyle
When we are time poor or unorganized it is hard to make healthy food choices. It's important that we keep things as balanced as possible and nourishing our body is more important than any other task. A routine of dinner food menu will ensure this occurs. It then allows time for purchasing, planning, cooking, eating, and cleaning up afterwards. By having a routine the food is already thought and planned elevating any issue of 'what's for dinner?'
TIP: Write a weekly dinner menu place it in a visible place for all to see. Try keeping the menu for two weeks on a rotation to really save mental space, time and money. Start a routine of making healthy snack or homemade muesli every Sunday.
Routine improves mobility
Having an exercise routine or training regime locked in will ensure you stay motivated, mobile and aligned.  In order to live we must work.  Our mobility is our health. Time is our most stated barrier in exercise, yet we all need to priorities moving our bodies for our health.
TIP: The key is quality over quantity. The most important key is to determine which days to exercise purposefully. I recommend 3 times weekly for strength or weights (it can be a home workout) and 30 minutes cardio walk daily. Add in stretching, and some fun /passion type fitness activities in the outdoors to really create a balanced body routine.
Health and Happiness,
b.x